---
Africa has significant gas reserves. Prior to last year, those reserves had already drawn a significant amount of attention from international oil companies (IOCs) and other entities involved in the global gas trade. Indeed, they hadn't just attracted attention; they'd also attracted many billions of dollars in investment commitments from firms seeking access to large undeveloped gas deposits. IOCs were especially keen to enter offshore frontier provinces such as the Ruvuma basin, located off the coast of Mozambique, and the Senegal-Mauritania section of the MSGBC basin, located off the continent's western coast.
These companies were interested in Africa not just because they wanted to add new assets to their portfolios. They also wanted to maximise their ability to serve customers seeking gas on flexible terms. This was in line with the long-term shift toward greater flexibility in the gas sector, which is shedding its previous reliance on overland pipeline deliveries and long-term, large-scale contracts with pricing formulae linked to crude oil.
That is, IOCs wanted African gas precisely because they saw it as an additional means of supporting alternative supply arrangements involving spot market purchases and tanker shipments of LNG. But they shifted from wanting African gas to needing it in late February of 2022, when conflict broke out between Russia and Ukraine. African Energy Chamber continues to see this as a major topic requested by many to be on the agenda at African Energy Week taking place in Cape Town on 16 - 20 October.
African gas enters the spotlight
This event – the Russian invasion of Ukraine – turned out to be a tipping point for Africa's gas sector. The conflict sent global energy markets into a frenzy. This was partly because it led the US, the UK, and the EU to introduce embargoes on Russian crude oil supplies and partly because it sparked concerns about possible interruptions in Russian gas deliveries to Europe via pipeline. These concerns appeared to be valid, as Russian gas shipments to Europe became irregular in 2022 despite the lack of a formal embargo such as the one imposed on oil.
The conflict also led the EU to step up its long-standing campaign to reduce dependence on Russian gas. Russia has long been the largest outside supplier of gas to the European market, and up until the end of 2021, it was the source of at least a third of all volumes consumed within the EU. Uncertainty over these supplies heightened European interest in alternative supply sources – and a significant portion of that interest settled on Africa.
As a result, some IOCs and EU member states began pursuing deals with North African states that were already in a position to export gas to Southern Europe via pipeline. The Italian energy major Eni, for example, signed a deal with Libya's National Oil Corp (NOC) in January 2023 with the intent of investing US$8 billion in a gas project that could export its output via the Greenstream pipeline. Eni has also added a number of gas-producing assets in Algeria, which has pipeline connections to both Italy and Spain, to its portfolio over the last year.
Read the latest issue of World Pipelines magazine for pipeline news, project stories, industry insight and technical articles.
World Pipelines' May 2023 issue
The May 2023 issue of World Pipelines includes a special section on pipeline design and operation in extreme environments. Also featured are technical articles on field joint coatings, pipeline steels, and safety and risk management for pipeline networks.
Read the article online at: https://www.worldpipelines.com/special-reports/31052023/african-gas-takes-the-stage/
You might also like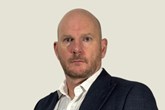 Bill Chilton has been announced as the new Diving Manager at the International Marine Contractors Association.