The latest pipeline news
The country's oil demand for April reached 89% of the April 2019 level.
The first natural gas was introduced into a 4 km section of the pipeline in Albania, between the Greek – Albanian border and up to the TAP metering station in Bilisht.
---
The Intercontinental Exchange is registering record levels of open interest across its North American, European and Asian gas benchmarks.
---
18 Jun 2020 - 18 Jun 2020
08 Sep 2020 - 10 Sep 2020
Singapore EXPO
1 Expo Drive
,
#02-01
,
48615
,
Singapore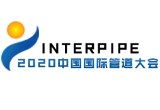 15 Sep 2020 - 17 Sep 2020
Langfang International Convention & Exhibition Center
Youyi Road
,
Economic and Technological Development District
,
Langfang
,
Hebei Province
,
065000
,
China
---