---
The Environmental Impact Assessment (EIA) report for the Danish section of the Nord Stream 2 AG natural gas offshore pipeline system has been made available for public display by the co-ordinating authority, the Danish Energy Agency. The EIA is based on detailed environmental research conducted along the pipeline route where the pipeline is planned to be constructed.
The public, the Danish authorities and organisations can now provide comments or raise their questions to the Danish EIA report through the Danish Energy Agency until 12 December. For further information, visit the website of the Danish Energy Agency. Nord Stream 2 AG has also submitted the construction permit application to the Danish Energy Agency.
The Danish public participation pertains to Nord Stream 2 AG's planned offshore pipeline system that will stretch for approximately 175 km in Danish exclusive economic zone north-west of Bornholm.
Public hearing to be held by the Danish Energy Agency in Rønne on Bornholm on 14 November 2018.
Permit application filed 10 August 2018
Nord Stream 2 AG submitted a permit application for the construction of an alternative route in the Danish exclusive economic zone north-west of Bornholm for the Nord Stream 2 pipeline system to the Danish Energy Agency, on 10 August 2018. The permit application includes a comprehensive EIA report. This EIA describes the main characteristics and technical solutions of the planned pipeline system, as well as detailed assessments of potential impacts on physio-chemical, biological and socio-economic environment in the Danish sector. The report also includes an assessment of potential transboundary impacts which may arise from activities to be carried out in Denmark, and identifies measures to prevent and mitigate potential adverse environmental impacts. Nord Stream 2 AG is not withdrawing from the ongoing procedure for the preferred route as applied for in April 2017 which is based on the guidance received from Danish authorities during the successful planning and construction of the existing Nord Stream Pipeline.
To date, Germany, Sweden, Finland and Russia have given the permits for the Nord Stream 2 Pipeline.
Minimal environmental impact
Based on the thorough assessment of potential impacts, as well as the experience gathered during the construction and operation of the Nord Stream pipelines (including the results of environmental monitoring), the planned pipeline system is assessed to have minimal environmental impacts. Nord Stream 2 AG has been fully committed to finding safe, as well as environmental-friendly solutions throughout the planning phase, and will continue to do so during the construction and operational phase of the planned pipeline system.
For additional information regarding the Nord Stream 2 project and the Danish permitting process visit the website.
Read the article online at: https://www.worldpipelines.com/project-news/17102018/public-participation-begins-for-the-alternative-nord-stream-2-pipeline-route/
You might also like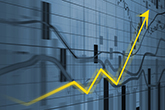 The emerging digital map of power and broadband cables, gas and water pipes and other underground infrastructure is set to grow the economy by £5 billion.