---
The following details additional countries in Latin America that are facing both challenges and opportunities in the oil and gas industry:
Brazil
According to the EIA, Brazil has over 15 billion bbls of proven reserves and 16 trillion ft3 of gas. Output stands at 2.55 million bpd and 3 billion ft3/d of gas. The country's oil and gas industry is growing substantially. In mid 2016, Petrobras began production at the Cidade de Saquarema floating production storage and offloading (FPSO) unit in the Lula Central pre-salt field.
Unfortunately, Brazil's Petrobras has been foundering for a decade on a huge corruption scandal, known as Lava Joto (Car Wash). In 2007, police arrested 13 people for corruption relating to an organised scheme to take bribes in exchange for public partnership tenders from the company. Since then, scores of people have been formally accused of offering and accepting approximately US$800 million in bribes and other inducements by inflating Petrobras contracts and funnelling part of the money back.
Recently, Petrobras has been overhauling its governance and management. The company is also moving aggressively to lower its debt and costs, and has plans to sell assets and develop partnerships worth US$21 billion over the next two years.
Its divestments include pipeline assets. In late 2016, Petrobras sold 90% of its Nova Transportadora de Sudeste network to a consortium led by China's sovereign wealth fund China Investment Corp. and Canada's Brookfield Asset Management Inc. for an estimated US$5.3 billion. The network includes over 2000 km of pipe and related infrastructure that serves industry and homes in the south central region of Brazil.
While Petrobras struggles in the short-term, longer term prospects for the company and the sector are encouraging. In mid 2016, Petrobras and its Libra consortium partners (Royal Dutch Shell, Total and CNPC) encountered over 400 m of good quality, API 27 gravity oil in the northwest portion of the block. An earlier well encountered a 310 m column of oil. A Repsol-led consortium encountered 175 m column of hydrocarbons while drilling a final appraisal well on its Gavea license in the Campos basin. The giant Libra prospect is reckoned to hold several billion barrels of reserves, guaranteeing a significant increase in Brazil's output for the coming decade.
Colombia
Colombia serves as a source of guidance to all of Latin America. Two decades ago, a civil war with FARC guerrillas cut the country's 990 000 bpd output in half. However, in 2003 under the Uribe government, a series of fiscal and regulatory changes opened up the sector to privatisation. Since then, international investments exceeding US$5 billion annually have resulted in a rise in production to almost 1 million bpd.
Canacol has focused primarily on Colombia since its inception in 2008. It has drilled almost 100 exploration and development wells and grown its reserves to 32 million boe. It entered 2016 with 89 million ft3/d in gas production and 3800 bpd of crude. Since, it tested 23 million ft3/d in its Nelson 6 discovery well in the Loser Magdalena basin and 26 million ft3/d in its Trombon 1 exploration well in the lower Magdalena basin.
In order to move its gas to market, Canacol is twinning its Jobo-Sencelo gas transportation network to Colombia's Caribbean coast. The project line is expected to enter service in 2018, and will more than double current capacity to 190 million ft3/d.
For several decades, pipeline assets have been a target for resistance groups. However, in a historic step in 2016, President Juan Manuel Santos' government reached a disarmament agreement with FARC. The half century guerilla war, which left 250 000 dead and millions displaced, officially ended after successful negotiations.
Other resistance groups remain a problem for the nation's oil and gas sector, however. Ecopetrol estimates that rebel attacks on its Caño-Limón pipeline by the ELN Army have resulted in almost 900 000 bbls of lost production in the first three months of 2017 alone. Rebel threats will remain a risk for the foreseeable future if rebel groups do not negotiate cease fires.
Venezuela
Venezuela's oil and gas sector is suffering thanks to regulatory, fiscal and political actions. With the largest proven oil reserves in the world (some 298 billion bbls), it has still managed to blunder from one catastrophe to the next.
Since the ascendency of Hugo Chavez and his Socialist Party, production has plunged from 3.5 million bpd to approximately 2.1 million bpd in 2016. The impact on the country has been profound. Venezuela relies on oil for over 90% of its export currencies.
While much of this drop is due to lack of investment in exploration and infrastructure by PDVSA, political interference, problems with fouled tanker hull cleaning, unpaid bills to service companies, cronyism and poor corporate governance can also lay claim to blame. In October, a congressional report found that PDVSA's former President Rafael Ramirez was responsible for misdeeds that cost the state oil monopoly US$11 billion. The charges involved pricing drilling rigs and money laundering in Andorra.
Venezuela's huge deposits of heavy crude are still drawing international investors. In September, PDVSA announced the launch of a US$3.2 billion drilling project in the Orinoco heavy crude belt. The programme will see 480 wells drilled over 30 months in order to increase production by 250 000 bpd. The company is operating the project in conjunction with Lukoil, Schlumberger, Horizontal Drillers, Halliburton and Baker Hughes. This announcement came after PDVSA began to issue over US$1 billion in three year promissory notes to service companies.
Although much of the country's gas and crude pipelines suffer from lack of investment, a recent ray of light penetrated the gloom surrounding the midstream sector. Royal Dutch Shell signed an agreement with Venezuela in early 2017 to build a subsea pipeline to connect Venezuela's offshore Dragon field to Shell's Hibiscus platform in Trinidad and Tobago. The Dragon field is part of the Mariscal Sucre group of offshore gas fields that hold an estimated 1.2 trillion ft3 of gas.
The future of the midstream sector in Latin America
While no country in Latin America is immune to the commodity slump that has gripped global markets, some have prospered in the face of adversity.
Mexico, Colombia and Argentina have taken regulatory and fiscal steps to make international investment attractive. Meanwhile, Brazil has moved decisively to deal with a massive scandal. On the whole, the future for pipelines in the region looks bright.
Read the article online at: https://www.worldpipelines.com/special-reports/29122017/latin-america-living-la-vida-loca-part-2/
You might also like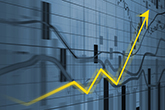 The emerging digital map of power and broadband cables, gas and water pipes and other underground infrastructure is set to grow the economy by £5 billion.