---
Andre Rose, Technical Adviser, International Marine Contractors Association (IMCA), UK, considers the role ROVs play in subsea pipeline inspection, and highlights the importance of training and competence.
ROVs are used in virtually every area of subsea engineering. They are essentially mobile platforms, on which various sensors and tooling packages can be mounted and deployed from, to facilitate a wide range of often hazardous tasks in support of subsea engineering, inspection, survey, intervention and maintenance activities.
In their simplest form, they provide 'eyes' on workplace assets. In more advanced roles, however, they can be highly complicated yet efficient ma-chines able to gather many different forms of data for a more complete assessment of subsea assets. The sensors fitted enable the ROV to be accurately navigated and positioned to execute tasks, while others ensure data and images are gathered providing an accurate recording of position, mate-rial, and environmental states. All of this information provides subsea engineers the ability to identify any necessary maintenance or rectification work.
Safety, competence and ROV operations
ROVs play a vital role in most subsea engineering work scopes and, like all other areas of the offshore industry, require compliance with some of the most rigorous safety standards on the planet. These standards are central to the work of the International Marine Contractors Association (IMCA), which has been bringing the industry together for more than three decades to create guidance and standardise approaches in the offshore sector.
No offshore ROV operation takes place without thorough and rigorous safe-ty assessments. During this process, potential risks and hazards are identified, assessed and mitigations introduced to reduce the likelihood of them escalating to become an incident, accident or, at worse, a fatality. The final safety assessment is just one part of a larger safety process which begins long before any pipeline is designed, or any equipment installed.
Key to any offshore operations is the availability of experienced, trained, and competent personnel; and the safety process starts with their learning, knowledge, and training. This industry learning is supplemented by their professional experience and being assessed for competence in their roles as they advance through their careers.
To support this, IMCA has produced a range of industry-wide recognised guidelines which are applied to ensure the competence of offshore personnel in the diving, marine, survey and ROV specialisations.
These industries are no strangers to rigorous highly governed practices. The contents of the IMCA documents, when followed, prescribe a thorough induction and advancement through the various seniority levels for the operation and maintenance of ROVs and their associated equipment.
Evolution of ROV pipeline inspection
As with its land-based counterpart, the most stable form of subsea pipeline is buried and firmly supported in the seabed, though burial is not always practical or possible. The loss of integrity of a pipeline – especially one carrying hydrocarbons – would be an environmental disaster, so every effort is taken to avoid this through a range of maintenance activities, supported by ROVs, across the pipeline's life.
Generally, the failure curve of a pipeline follows the 'bathtub' principle, where 'burn in' failures, caused by manufacturing errors or failure due to damage during installation will occur. The pipeline will remain in the 'useful life' area of the curve until the 'wear out' period begins towards the end of the pipeline's useful life caused by age, fatigue or corrosion.
The reason that we inspect subsea pipelines is that they are prone to:
Impact damage, from dragged anchors, fishing trawler boards or dropped objects.
Subsidence of the seabed may leave the pipeline unsupported, un-stable and the metal can become stressed.
Fatigue from changing stress levels, which may be temperature related.
Corrosion.
Damage where crossing other pipelines.
Visual inspection is the most basic method used subsea and this will be either general visual inspection (GVI) or close visual inspection (CVI). The main difference is that the GVI inspection is carried out 'as found' whereas a CVI may require the removal of marine growth using brushes, scrubbers or water jets.
In a GVI, the ROV would fly to the area of interest and record video and still images of the pipeline. Any anomalies, or damaged areas, identified by qualified inspection engineers, would be highlighted as potential areas of dam-age and recorded for further assessment. In a CVI it is likely that some form of non-destructive testing (NDT) would be required on the pipeline to confirm assessment.
Another important inspection parameter method is cathodic protection (CP) measurement, where the level of protection afforded by sacrificial anodes, attached to the pipe or structure, is assessed by monitoring the voltage measured, by either contact or proximity probes, attached to the ROV.
Ultrasonic thickness (UT) testing is another way of assessing the material state of a pipe. A comparison of the original wall thickness and the current thickness, measured by an ROV mounted UT gauge, will highlight any loss of material and flag potential problems.
One more useful technique for detecting defects in pipes is the alternating current field measurement (ACFM). Used mostly around welded joints, this is an ROV-mounted probe which can detect cracks.
In practice, several of these techniques can be combined, but it is highly likely that an ROV engaged on these types of inspections would use a series of cameras on moveable arms to obtain images from the side and lower areas of the pipe. A profiler system, similar to a SONAR system, would be used to determine if the pipeline is supported or in free span, and a pipe tracker system to allow the pipe to be followed while buried.
Advanced pipeline inspections
Fast digital imaging inspection (FDII), sometimes known as fast digital imaging (FDI), is a relatively new method of improving the performance of an inspection campaign. Using advanced imaging packages has accelerated pipeline inspection and, as a consequence, reduced the time taken to complete the operation. For instance, Subsea7's FDI enables faster data acquisition with higher quality, faster, image data acquisition resulting in a vessel being required for fewer days.
The use of powerful machine vision (MV) imaging processing methods and machine learning (ML) models when combined with efficient automated workflows has enabled Subsea7 to standardise their operations and created consistently faster and higher quality data output.
BP views FDI as their current 'preferred' method of performing underwater asset inspection. Some of the reasons given are that FDI…
To access the full version of this article, sign up for the magazine (print or digital) here!
Read the article online at: https://www.worldpipelines.com/special-reports/21082023/rigorous-subsea-safety/
You might also like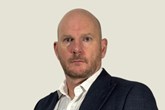 Bill Chilton has been announced as the new Diving Manager at the International Marine Contractors Association.