---
Magellan Midstream Partners, L.P. has announced that it has launched an open season to assess firm customer interest in the potential expansion of the partnership's New Mexico refined petroleum products pipeline. Interested customers must submit binding commitments by 5:00 p.m. Central Time on March 19.
The nearly 250-mile pipeline segment currently transports various grades of gasoline and diesel fuel from Magellan's terminal in El Paso, Texas, US, to terminals in Albuquerque, New Mexico, US, owned by Marathon and Vecenergy. Expansion of the pipe segment would provide the New Mexico market additional access to refined products from El Paso-area and Gulf Coast refineries via Magellan's extensive pipeline system.
The capital-efficient expansion would increase the pipeline's capacity by more than 5000 bpd, to a new total capacity in excess of 30 000 bpd. The higher capacity could be available in late 2022 following the addition of incremental pumping capabilities.
For more news and technical articles from the oil and gas pipeline industry, read the latest issue of World Pipelines magazine.
World Pipelines' February 2021 issue
The February 2021 issue of World Pipelines includes: a report on Australasian pipelines; an interesting look at the need to protect pipeline information from the Freedom of Information Act (USA); analysis of Ukraine's place in the global gas sector; and technical articles on subsea repair, coatings, ILI and SCADA systems.
Read the article online at: https://www.worldpipelines.com/special-reports/17022021/magellan-midstream-to-assess-new-mexico-pipeline-expansion/
You might also like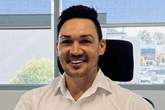 RSK Australia expansion continues at pace with water and engineering specialists ADENCO.