Oil and gas subsea umbilicals, risers and flowlines (SURF) market report
Published by Sara Simper, Editorial Assistant
World Pipelines,
---
This report will prove useful to leading firms striving for new revenue pockets if they wish to better understand the industry and its underlying dynamics. It will be useful for companies that would like to expand into different industries or to expand their existing operations in a new region.
If you are interested in buying this report, click here.
Umbilical demand is expected to skyrocket over the next few years
The COVID-19 pandemic and its impact on global energy investments are likely to hurt subsea purchases, with demand for umbilicals expected to drop by 32% to 713 km (443 miles) in 2020, down from 1041 km (647 miles) last year. Despite material cost savings, the consultant predicts that umbilical demand will not match or exceed 2019 levels until beyond 2023. To put these figures in context, before the pandemic, demand for umbilicals was expected to fall somewhat this year compared to 2019, but then rebound and surpass last year's levels starting in 2021. Without taking into consideration the negative impact of a worldwide economic crisis, the consultant forecasts a 5% cost reduction in the umbilicals category from 2020 to 2022.
What are these questions you should ask before buying a market research report?
How is the oil and gas subsea umbilicals, risers and flowlines (SURF) market evolving?
What is driving and restraining the oil and gas SURF market?
How will each oil and gas SURF submarket segment grow over the forecast period and how much revenue will these submarkets account for in 2032?
How will the market shares for each oil and gas SURF submarket develop from 2022 to 2032?
What will be the main driver for the overall market from 2022 to 2032?
Will leading oil and gas SURF markets broadly follow the macroeconomic dynamics, or will individual national markets outperform others?
How will the market shares of the national markets change by 2032 and which geographical region will lead the market in 2032?
Who are the leading players and what are their prospects over the forecast period?
What are the oil and gas SURF projects for these leading companies?
How will the industry evolve during the period between 2020 and 2032? What are the implications of oil and gas SURF projects taking place now and over the next 10 years?
Is there a greater need for product commercialisation to further scale the oil and gas SURF market?
Where is the oil and gas SURF market heading? And how can you ensure you are at the forefront of the market?
What can be the best investment options for new product and service lines?
What are the key prospects for moving companies into a new growth path? C-suite?
Discover how this will impact the oil and gas SURF market today, and over the next 10 years:
The 558-page report provides 425 tables and 420 charts/graphs.
The report highlights key lucrative areas in the industry.
Contains in-depth analyse of global, regional and national sales and growth.
Highlights the key successful trends, changes and revenue projections made by competitors.
This report discusses how the oil and gas SURF market will develop in the next 10 years, and in-line with the variations in COVID-19 economic recession and bounce. This market is more critical now than at any point over the last 10 years.
Delivers exclusive COVID-19 variations economic data specific to each market.
Forecasts to 2032 and other analyses reveal the commercial prospects
In addition to revenue forecasting to 2032, the new study provides recent results, growth rates, and market shares.
Original analyses, with business outlooks and developments.
Discover qualitative analyses (including market dynamics, drivers, opportunities, restraints and challenges), cost structure, impact of rising oil and gas SURF prices and recent developments.
The report includes data analysis and invaluable insight into how COVID-19 will affect the industry. Four COVID-19 recovery patterns and their impact, namely, V, L, W and U are discussed in this report.
Read the article online at: https://www.worldpipelines.com/special-reports/04042022/oil-and-gas-subsea-umbilicals-risers-and-flowlines-surf-market-report/
You might also like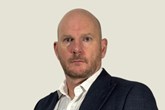 Bill Chilton has been announced as the new Diving Manager at the International Marine Contractors Association.