Reduce wireline connections with the Vermeer D220X500 S3 Horizontal Directional Drill
Published by Leah Jones, Digital Administrator
World Pipelines,
---
What's the difference between an HDD with a 20 ft (6.1 m) rod rack and one with a 30 ft (9.1 cm) rod rack? The answer "10 ft (3.1 m)" is only partially correct, because it doesn't account for jobsite logistics tied to the length of the rods used. The detailed answer is "making fewer wireline connections and rod exchanges can save countless hours in labour", as well as drill-rod and steering-hand expenses.
If those benefits sound good to you, you'll want to check out the articles below to read about all the features built into the Vermeer D220x500 S3 HDD: Meet the Versatile Vermeer D220x500 S3 Horizontal Directional Drill.
Today, though, you'll learn how the D220x500 S3 HDD outfitted with a 30 ft (9.1 m) rod rack can help reduce wireline connections on pilot bores. Let's dive into the details.
Drill rod investment
In the 200 000 lb (900 kilonewton) drill class, you must consider the out-of-pocket expense of the drill rods in your overall operational costs. It may seem that you should pay more for 30 ft (9.1 m) rods because they are longer, but that's not always the case. Here's why: rods of this length are considered Range 2 drill pipe because the manufacturing spec allows for random lengths, 27 - 32 ft (8.2 - 9.8 m) long.
Range 2 comes from the downhole oil and gas industry. Due to the stringent manufacturing process, random lengths provide significant savings for the manufacturers, and that value is appreciated by the customers as well. The D220x500 S3, with a 30 ft (9.1 m) rod rack is designed to work with Range 2 pipe to give contractors the flexibility and optimise value in terms of cost-per-foot (metre).
To produce a 20 ft (6.1 m) drill rod, fabricators have to cut the pipe down to these specific dimensions, and the extra labour and material waste are reflected in the pricing. Of course, if your work involves doing a lot of large-diameter bores in locations where setup space and access space are limited, that extra cost may be worth it because of the additional logistics in trying to accommodate a drill with a longer footprint.
Wireline connections
Choosing the Vermeer D220x500 S3 outfitted with a 30 ft (9.1 m) rod rack means you won't need to use as many rods to go the same distance as you would if you were using a drill with a 20 ft (6.1 m) rack. Fewer drill rods mean fewer rod and wireline connections.
For example, if you use 20 ft (6.1 m) rods on a 3000 ft (914.4 m) bore, your crew will use 150 rods and 150 connections to make the pilot bore. Using 30 ft (9.1 m) rods, you can reduce your rod and connection count by a third – 33% fewer wireline connections to make, 33% less rod handling involved.
Steering hand costs
You're likely not new to large-diameter HDD work large-diameter HDD work if you've read this far. You know that threading and splicing a strand of insulated copper wire through each drill rod takes time. Meanwhile, the drill operator's and steering hand's work can't continue until the crew makes the connections. And, unless you have your own internal steering hand and the magnetic, inertial or gyroscopic guidance system, you're paying someone else to be on the job with your crew. So, in many cases, your crew's efficiency can have a direct impact on your operational costs for steering hand services.
Reducing the number of wireline connections required on a bore minimises the amount of labour involved in making those connections and idle time for the drill operator and steering hand.
Adding it up
As you can see, productivity and efficiency savings can add up when you choose the D220x500 S3 with a 30 ft (9.1 m) rod rack to perform long bores. However, there is a growing market for larger and longer HDD installations with very minimal space. In these situations, the 20 ft (6.1 m) option may be ideal from a power-to-footprint perspective.
To learn more about the other important features built into the powerful Vermeer D220x500 S3 HDD, check out the following links.
Contact your local Vermeer dealer for more information about Vermeer HDD equipment.

www.vermeer.com
Read the article online at: https://www.worldpipelines.com/special-reports/02062022/reduce-wireline-connections-with-the-vermeer-d220x500-s3-horizontal-directional-drill/
You might also like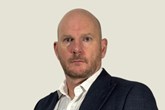 Bill Chilton has been announced as the new Diving Manager at the International Marine Contractors Association.