PHMSA: new rule strengthens pipeline standards for great lakes, coastal waters
Published by Aimee Knight, Editorial Assistant
World Pipelines,
---
The US Department of Transportation's Pipeline and Hazardous Materials Safety Administration (PHMSA) issued an Interim Final Rule (IFR) in the Federal Register that designates the Great Lakes, coastal beaches, and marine coastal waters as 'Unusually Sensitive Areas', extending more stringent pipeline Integrity Management Programme requirements to hazardous liquid pipelines near such areas.
"The Great Lakes and our coastal waters are natural treasures that deserve our most stringent protections," said PHMSA Deputy Administrator Tristan Brown. "This rule strengthens and expands pipeline safety efforts in these sensitive areas."
The rule designates the Great Lakes and coastal resources as High Consequence Areas (HCAs) – which obligates pipeline operators to update their Integrity Management Programmes to include any pipeline that could affect these sensitive environments. The rule ensures that hazardous liquid pipelines located near the Great Lakes or coastal environments are covered by enhanced standards for safety protocols, risk management, inspections, and repairs. The IFR strengthens existing regulations and extends safety programme enhancements to an additional 3000 miles of hazardous liquid pipelines in coastal areas.
The PIPES Act of 2020 mandated that PHMSA update the regulatory definition of "Unusually Sensitive Areas," which are a subset of HCAs, to include the Great Lakes, coastal beaches, and coastal waters. This mandate clarified a related provision from the PIPES Act of 2016 by specifying which coastal areas must be protected.
Interim Final Rules become effective immediately upon publication and may be published when an agency finds cause to issue final regulations without first obtaining public comment.
Read the article online at: https://www.worldpipelines.com/regulations-and-standards/21122021/phmsa-new-rule-strengthens-pipeline-standards-for-great-lakes-coastal-waters/
You might also like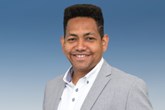 ICR Group's inspection technology has achieved accreditation from two globally-recognised bodies.