---
The Association of Oil Pipe Lines (AOPL) voiced its support for pipeline infrastructure, the Dakota Access pipeline (DAPL) and partners in pipeline construction from labourers to contractors on 15 February. Representatives of each testified before the US House Energy and Commerce Committee's Subcommittee on Energy and Power. The hearing is on the challenges and opportunities to infrastructure improvement and expansion.
"Pipeline infrastructure offers American workers and consumers great opportunity for good-paying jobs and plentiful, affordable energy supplies," said Andy Black, President and CEO of AOPL in a letter to the subcommittee.
The AOPL letter of support made the following points with supporting information and data:
New pipeline infrastructure offers American workers the opportunity for thousands of good-paying jobs and billions of dollars in worker payroll.
Pipeline construction projects supply both construction jobs and many more types of good-payingjobs beyond construction trades.
While construction of DAPL is largely complete, the pipeline will continue to contribute over US$50 million in property taxes in the states along its route.
Major pipeline projects such as DAPL also offer American consumers the potential to benefit from lower energy prices resulting from plentiful energy supplies.
Unfortunately, DAPL also illustrates the challenges of delivering more jobs and lower energy prices to American consumers.
Career field staff of the US Corps of Engineers (Corps) this summer formally found DAPL would have no significant impact on the environment.
The Corps found all alternatives to DAPL, including truck, rail, no project and an alternative route, would do more harm to the environment and public safety than the proposed project.
In response to concerns about the adequacy of stakeholder outreach on DAPL, a federal District Court judge in September found the 250 interaction between the Corps, Dakota Access representatives and consulting tribal, cultural and historical representatives met or exceeded the Corp's legal obligations.
Political appointees of the previous administration in Washington temporarily halted work on DAPL by overriding Corps career staff in the field and their findings under the NEPA process.
Thankfully, the new administration has put an end to attempts at 'death by delay' by issuing the final easement necessary to construct DAPL.
Pipelines remain the safest and most environmentally friendly way to deliver large quantities of crude oil and petroleum products.
Read the article online at: https://www.worldpipelines.com/regulations-and-standards/16022017/aopl-pipeline-infrastructure-offers-great-opportunity-for-jobs-and-energy-supplies/
You might also like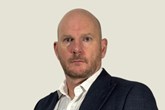 Bill Chilton has been announced as the new Diving Manager at the International Marine Contractors Association.