---
Russian energy major Rosneft has agreed to take control of the main oil pipeline in Iraq's Kurdistan, further boosting its role as the main international investor in the semi-autonomous region.
Rosneft has agreed to take a 60% stake in the main oil pipeline in Iraq's Kurdistan, involving an investment estimated at US$1.8 billion, as Russia raises its role as the semi-autonomous region's primary international investor.
Rosneft will be investing in expanding Kurdistan's independent pipeline, which the Iraq central government has targeted, hoping to boost its capacity by a third to 950 000 bpd.
Rosneft already agreed earlier this week to invest some US$400 million in five oil blocks in Iraqi Kurdistan, had previously loaned US$1.2 billion to the provincial government guaranteed by oil sales, and is seeking to help build two other oil and gas pipelines.
Rosneft said its share in the project may total as much as 60%, while the current pipeline operator KAR Group will retain 40%.
The deal comes days after Baghdad threatened to re-route oil flow from the Kirkuk region towards an old oil pipeline, which has been out of operation for several years since Kurdistan built its own infrastructure to the Turkish Mediterranean port of Ceyhan.
Read the article online at: https://www.worldpipelines.com/project-news/20102017/rosneft-takes-control-of-iraqi-kurdistan-pipeline/
You might also like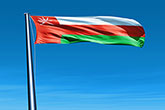 Oman's OQ Gas Networks announces price for gas pipeline business IPO.