---
Kinder Morgan Tejas Pipeline LLC, a subsidiary of Kinder Morgan, Inc. and Howard Energy Partners (HEP), through its joint venture (JV) Dos Caminos, LLC, has announced the receipt of the necessary binding commercial agreements to expand their respective Eagle Ford natural gas transportation systems. Dos Caminos is a JV between HEP and an affiliate of Eagle Ford Midstream LP.
Tejas is constructing an approximately 67 mile, 42 in. pipeline commencing at the existing Kinder Morgan Texas Pipeline (KMTP) compressor station near Freer, Texas to the Tejas pipeline system near Sinton, Texas. Dos Caminos is constructing an approximately 62 mile, 36 in. pipeline, as well as compression, treating and dehydration facilities commencing near HEP's existing midstream pipelines and facilities in Webb County, Texas to the KMTP compressor station in Freer, Texas. The projects are planned to be completed in 4Q23 and will be capable of delivering up to 2 billion ft3/d of natural gas to US Gulf Coast markets.
"We are pleased to be working with Dos Caminos and HEP to provide Gulf Coast market access to Eagle Ford natural gas supply," said KMI's Natural Gas Midstream President, Tom Dender. "This approximately US$251 million expansion project, referred to as the Eagle Ford project in our January backlog, will be a critical supply link for the impending growth being discussed with power generators, industrial customers and LNG exporters along our Texas intrastate pipeline network."
"We are excited to have begun construction on our Spears expansion project," said Mike Howard, CEO of HEP. "We have a long history of helping producers in Webb County and surrounding areas find access to premier natural gas markets. We believe this expansion, in conjunction with Kinder Morgan's expansion, will be an important next chapter in that history."
Read the latest issue of World Pipelines magazine for pipeline news, project stories, industry insight and technical articles.
World Pipelines' July 2023 issue
Here's a preview of the July 2023 issue of World Pipelines: the keynote article focuses on pipeline activity in South America; technical articles cover compressors, pipeline mapping and welding; and there's insight into CO2 transport and HDD best practice.
Read the article online at: https://www.worldpipelines.com/project-news/13072023/kinder-morgan-and-howard-energy-partners-announce-expansions/
You might also like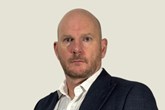 Bill Chilton has been announced as the new Diving Manager at the International Marine Contractors Association.