---
A total of 43 crude and natural gas projects are expected to start operations in four countries in the Former Soviet Union (FSU) between 2018 and 2025, according to GlobalData.
The company's report: 'Semi-Annual Production and Capital Expenditure Outlook for Key Planned and Announced Upstream Projects in FSU' indicates that among these, 18 represent the number of planned projects with identified development plans and 25 represent the number of early-stage announced projects that are undergoing conceptual studies and that are expected to get approved for development.
The key projects in the FSU are expected to contribute about 1.648 million bpd of crude production and about 16.7 billion ft3/d of gas production.
GlobalData's research indicates that among countries in the FSU region, Russia leads with 22 announced and 17 planned projects. Uzbekistan follows with two announced projects.v
Among operators, Rosneft Oil Co leads with the highest operatorship, with three planned projects, of which one is crude and two are natural gas. Gazprom and Lukoil-Western Siberia follow with two planned projects each, all being natural gas. In terms of announced projects, Rosneft Oil Co will operate three early-stage projects, followed by Gazprom, Kondaneft (100% subsidary of Rosneft Oil Co), IPC-Taymyrneftegazdobycha, and Mangazeya with two projects each.
In terms of capex, Gazprom, Rosneft Oil Co, and Lukoil Oil Co have the highest level of spending on planned projects with US$23.2 billion, US12.8 billion, and US$2.4 billion, respectively. The highest level of spending on early stage announced projects is by Gazprom, Rosneft Oil Co, and Lukoil Oil Co with US$16.4 billion, US$5.5 billion, and US$4.1 billion, respectively.
Russia is expected to account for most of the capex on the planned projects in the FSU, with US$38.8 billion expected to be spent between 2018 and 2025, according to GlobalData. Kazakhstan follows next with US$0.02 billion. Among early stage projects, Russia leads with a capex of US$32.2 billion, followed by Azerbaijan and Uzbekistan with US$1.6 billion and US$1.1 billion, respectively.
Read the article online at: https://www.worldpipelines.com/project-news/13042018/russia-leads-planned-and-announced-projects-count-to-2025-says-globaldata/
You might also like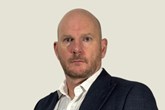 Bill Chilton has been announced as the new Diving Manager at the International Marine Contractors Association.