---
The Canadian Association of Oilwell Drilling Contractors (CAODC) has condemned the Government of British Columbia's decision to take legal action against Kinder Morgan's Trans Mountain pipeline, in order to halt the expansion project.
On 10 August, British Columbia's (B.C.) Environment and Climate Change Strategy Minister, George Heyman, announced his government has retained external legal counsel to initiate legal action related to the Trans Mountain expansion pipeline. Thomas Berger, QC, OC, OBC has been secured by the province as part of its stated strategy to "use all available tools" to block the project from proceeding.
CAODC strongly condemns the Minister's decision and the actions of the B.C. government in this matter. The Trans Mountain pipeline expansion project has already been approved by the Government of Canada. Canadian case law has made it abundantly clear provinces cannot exercise their jurisdiction in ways that interfere with interprovincial transportation, including pipelines. The final decision in this case explicitly resides with the federal government per the constitutional doctrine of paramountcy, and the approval has already been given to Kinder Morgan to proceed.
The federal government must demonstrate leadership and prevent the government of B.C. from holding the jobs and livelihoods of thousands of Canadians and British Columbians hostage. Calling for new reviews and consultations on a project that has already been extensively reviewed and approved – at a significant cost to industry and taxpayers – is preposterous, especially in light of the federal government's constitutional obligations in this case.
"The outcome of a new round of expensive and lengthy delays will be no different, and the only losers will be B.C. taxpayers, and thousands of Canadians who will have to wait even longer for an opportunity to work," says CAODC President, Mark Scholz. "Capital flight from Canada's energy industry, made evident most recently by the decision by Petronas to abandon the Pacific Northwest LNG project in B.C., is a direct result of the obstructionist attitude that some provincial and municipal governments have taken toward energy infrastructure projects. Canada's future prosperity depends upon these projects being completed, and it is not the place of the B.C. government, nor any other provincial or municipal body, to hinder our collective progress as a nation."
Click here to read what the B.C Government and Trans Mountain had to say.
Read the article online at: https://www.worldpipelines.com/project-news/11082017/caodc-condemns-bc-governments-decision-on-trans-mountain-pipeline/
You might also like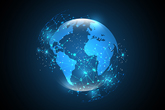 This year's COP28 President Sultan Ahmed Al-Jaber has called on global oil and gas companies to do more to achieve climate goals.