---
Naftoport, Poland's oil terminal in Gdansk is set for another year of record volumes and plans to build a new jetty for supertankers as Moscow's decades-long dominant supplier role in Poland and eastern Germany comes to an end. It handled nearly 18 million t of oil in the first half of 2023 and could receive more than 36 million this year, up from a record 24.5 million in 2022. This comes as refiners connected to the northern Druzhba pipeline network built in the Soviet times halt buying Russian crude, Chief Executive, Andrzej Brzozka told Reuters.
Naftoport now chiefly imports oil from Saudi Arabia and the North Sea to feed four refineries in Poland and Germany.
"There is room for additional volume above 36 million t. We are identifying a new 100% of our capacity with our regular clients, but we are ready to test new levels, though it's up to our clients and shareholders," Brzozka said. The terminal's clients include Poland's Orlen, which operates refineries in Plock and Gdansk.
It also handles oil processed in the Leuna plant in eastern Germany for Total, and for Shell to feed the Schwedt refinery, which has traditionally supplied 90% of the fuels used in Germany's capital Berlin. It has operated as Naftoport since 1992, but dates from the 1970s when communist Poland, a satellite of the Soviet Union, started buying oil from Libya and Iran to feed a refinery built in Gdansk.
Volumes surged after Russia invaded Ukraine and refiners boosted intake of non-Russian crude. Last month, the EU banned shipping Russian oil via the northern stretch of Druzhba pipeline.
The assumption that Moscow will not be able to regain its status as supplier justifies Naftport plans to add a jetty to service supertankers to boost the capacity to 45 million tpy of oil in 2029, Brzozka said. With added capacity, Naftoport could handle more than 90% of the oil used by refineries in Plock, Gdansk, Schwedt and Leuna.
"We assume that situation created by our eastern neighbour, which pushed Poland to use seaborne oil, will last for years or even decades, until what's being called the end of crude oil. Hence the planned capacity boost," he said.
Read the latest issue of World Pipelines magazine for pipeline news, project stories, industry insight and technical articles.
World Pipelines' July 2023 issue
Here's a preview of the July 2023 issue of World Pipelines: the keynote article focuses on pipeline activity in South America; technical articles cover compressors, pipeline mapping and welding; and there's insight into CO2 transport and HDD best practice.
Read the article online at: https://www.worldpipelines.com/project-news/07072023/polish-terminal-set-from-50-volume-jump/
You might also like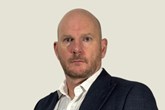 Bill Chilton has been announced as the new Diving Manager at the International Marine Contractors Association.