---
There are always new pressures facing the pipeline industry. Whether the stresses are external—like growing public scrutiny and more stringent regulatory requirements—or self-imposed, such as tougher revenue goals, the effect is often the same: a search for new and better ways to keep pipelines flowing safely and efficiently to market.
In response, service providers are constantly innovating to meet their customers' needs, even in the case of time-tested technologies like hot tapping and plugging (HT&P). With an HT&P isolation, pipeline owners and operators can work on pressurized systems without interrupting product flow, draining the line or flaring the product. In fact, HT&P has been a proven method for isolating active pipelines for 60 years – saving operators time and money and avoiding product loss.
But even with so much history behind it, HT&P is nowhere near ready for retirement. In fact, engineering and manufacturing updates are keeping HT&P fresh and at the top of its game. But is it right for your next project?
Determining factors for an HT&P isolation
T.D. Williamson (TDW) pioneered the HT&P process and has been performing HT&P isolations for six decades. The company constantly researches all aspects of HT&P—including isolation technology, manufacturing and field installation—and regularly advises pipeline owners and operators about all methods of HT&P as well as alternative solutions.
Here are some things TDW suggests you keep in mind when considering or planning an HT&P isolation, including the factors that are making it more reliable, efficient and safer than ever.
HT&P is a common method for accessing an in-service pipeline. But as with most operations in the pipeline industry, "common" hardly equates to "simple." Entering and isolating a pipeline is complex by nature. Fortunately, technological advances are helping to keep HT&P projects safe and on schedule.


HT&P is ideal when shutting down the pipeline isn't an option. HT&P isolations are used during both routine and emergency operations, including pipeline repair, maintenance, modification and relocation. Product can be bypassed around the isolated section or can bypass through the housing of the plugging machine itself.

Hot tapping and plugging with bypass through the housing

Design can affect operational safety and cost. Some HT&P operations systems require multiple hot taps on each side of the isolation zone. This translates to more fittings, more potential leak paths and more time on the job, including increased welding and inspections. By contrast, double block and bleed isolation systems inserted through a single tap mitigate risk, reduce effort and expense, and leave less equipment on the line. A bleed port located between two plugging heads ensures that any product that might escape past the first seal can be vented to a safe location.


Double block and bleed isolation

Product testing ensures reliability. When the HT&P service provider is also the equipment and fitting designer and manufacturer, there's better control over raw materials, manufacturing processes, code compliance and lead time. And with more at stake, testing is exceptionally rigorous. It typically includes validating equipment capabilities beyond specific application limits, which provides a number of assurances. Not only does this testing confirm the product is designed for purpose, it also reduces the risk of equipment damage or failure during operation and lessens the likelihood of injuries or project delays.


Technicians are trained for HT&P success. At TDW, HT&P technicians do one thing: HT&P. Their training is comprehensive, complete, achievement-based and designed to help protect people, assets and the environment. Not all service providers have dedicated HT&P resources, however.

HT&P Technicians

Asset management systems help ensure equipment reliability and availability. Service providers often use asset management software to monitor HT&P equipment use and maintenance, making sure each piece of equipment is brought back to the original factory condition. This is one more step toward keeping operations safe and on schedule.


Involvement of application engineers ensures specialized HT&P solutions can be safely and reliably performed under unique conditions. Because they are experienced in the design, maintenance and implementation of HT&P in tough settings, application engineers can determine whether a job will require additional equipment or attention, such as special fittings, equipment testing, dimensional drawings or HT&P technicians with unique skill sets.
In a world that's always looking for the next greatest thing—more bells and whistles—sometimes the option that's been proven over time is still the best one. There's a simple reason HT&P has been around as long as it has: It works.
Download the "Hot Tapping & Plugging Essentials" e-book for more information on why HT&P is a safe, reliable isolation solution for your pipeline projects.
Author: T.D. Williamson
Read the article online at: https://www.worldpipelines.com/equipment-and-safety/26062018/hot-tapping-and-plugging-more-reliable-efficient-and-safer-than-ever/
You might also like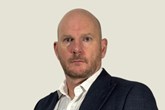 Bill Chilton has been announced as the new Diving Manager at the International Marine Contractors Association.