Rosneft announce first oil delivered to Zapolyarye-Purpe pipeline system
Published by Aimee Knight, Editorial Assistant
World Pipelines,
---
Tyumenneftegaz, a part of Rosneft's oil production complex, has started the delivery of the first oil from the Russkoye field to the Zapolyarye-Purpe trunk pipeline system.
It was possible to increase the efficiency of oil transportation thanks to the completion of construction and commissioning of the first launch complex facilities at the Zapolyarnoye delivery and acceptance point.
The new facility is equipped with a modern system for measuring the amount of oil and controlling the quality of feedstock. The oil delivered to the Zapolyarye-Purpe pipeline system complies with GOST 51858-2002 and EEU Regulations 045/2017, and meets all the requirements of the technical specifications for connecting oil production facilities to oil trunk pipelines. The target volume of commodity feedstock delivery is up to 10 million tpy of oil.
The oil produced from Russkoye field is low-paraffin and low-sulfur. Despite the fact that the oil produced at the field has a high density and viscosity, it does not freeze even at a temperature of -26°C.
The Russkoye field is classified as unique in terms of oil reserves. Geological reserves are approximately 1.5 billion t, recoverable reserves reach 448 million t.
Read the article online at: https://www.worldpipelines.com/business-news/27112019/rosneft-announce-first-oil-delivered-to-zapolyarye-purpe-pipeline-system/
You might also like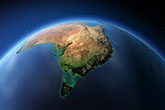 Australian Government's consultation paper recognises need for investment in new gas supply for net-zero transformation.