---
SM Energy Company yesterday announced that it completed the previously announced sale of the majority of its assets in the Powder River Basin for US$500 million (US$491.5 million net cash proceeds, subject to final purchase price adjustments).
Assets sold include approximately 112 200 acres (predominantly contiguous) with average December 2017 net production of approximately 2200 boe/d (51% oil, 18% NGLs and 31% natural gas). The buyer is Northwoods Operating LLC, a portfolio company of certain funds managed by affiliates of Apollo Global Management, LLC. The effective date of the transaction is 1 October 2017. The company plans to use proceeds from this divestiture for general corporate purposes, including debt reduction.
Additional updates:
1Q18 Production: Based on the first two months of the quarter, Permian Basin production exceeded plan as new completions came on stronger than expected. Higher Permian Basin production performance was partially offset by downtime at a third-party pipeline system in the Eagle Ford. As a result, first quarter production is expected to be closer to the upper end of original guidance (9.5 - 10 million boe), with the oil percentage estimated to meet or exceed 40%.
1Q18 Total Capital Spend: Based on the first two months of the quarter, total capital spend guidance is reiterated at US$350 million, which includes an expected 18 net completions in the Midland Basin and five net completions in the Eagle Ford, as well as costs associated with the construction of water handling systems in the RockStar area. Total capital spend for 2018 is expected to be approximately US$1.27 billion, with higher expenditures in the first half of the year.
2Q18 Production Preview: Production associated with the Powder River Basin asset sale is removed from net production as of 1 April 2018. During the second quarter, planned flowing completions are expected to increase from the first quarter; however, the vast majority of Permian Basin, and all Eagle Ford, completions are scheduled to come on-line during May and June. Therefore, expected production growth from new wells is primarily projected for late in the quarter and into the third quarter (i.e. capital intensive with most of the production benefit in 3Q18).
2019 Plan Projections: As previously reported, the company expects to align cash flow and total capital spend by mid-year 2019. The company's plan includes a reduction in total capital spend in 2019 compared to the 2018 total capital spend guidance (by approximately 15%), while delivering significant production growth. The 2019 plan projects a similar number of well completions in 2019 compared with 2018 and a similar Permian Basin DUC count at year-end 2019 compared with 2018. 2019 total capital spend projections include expected lower facilities and sand costs, as well as expected lower drilling and completion costs associated with several wells drilled in 2018 that are expected to come on-line in early 2019.
President and Chief Executive Officer Jay Ottoson is scheduled to present at IPAA in New York on Monday 9 April 2018, at 2.05 p.m. ET. The presentation will be audio webcast and accessible from the company's investor webpage.
Read the article online at: https://www.worldpipelines.com/business-news/27032018/sm-energy-announces-completion-of-asset-sale-in-the-powder-river-basin/
You might also like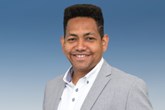 ICR Group's inspection technology has achieved accreditation from two globally-recognised bodies.