---
Phillips 66 Partners announced that it has received sufficient binding commitments on an initial open season to proceed with construction of the Gray Oak Pipeline system. The Gray Oak Pipeline will provide crude oil transportation from West Texas to destinations in the Corpus Christi and Sweeny/Freeport markets. Origination stations will be constructed in Reeves, Loving, Winkler, and Crane counties in West Texas, as well as from locations in the Eagle Ford production area in South Texas. The pipeline is expected to be placed in service by the end of 2019, and is backed by long-term, third party, take-or-pay commitments with primarily investment-grade customers.
Gray Oak Pipeline, LLC, a joint venture owned 75% by Phillips 66 Partners and 25% by Andeavor, will own the pipeline system. Other third parties, including Enbridge Inc., have an option to acquire up to 32.75% interest in the joint venture. If all options are exercised, Phillips 66 Partners' ownership would be 42.25% and Andeavor's ownership would remain 25%.
Gray Oak Pipeline, LLC received enough volume commitments in the form of precedent agreements to hold a second binding open season. This open season provides an opportunity for additional shippers to enter into transportation services agreements that provide long-term crude oil transportation on the Gray Oak Pipeline. The ultimate scope and capacity of the pipeline will depend on the outcome of the second open season. Subject to the results of the open season, the Gray Oak Pipeline could transport up to 700 000 bpd or more of crude oil from the Permian Basin to downstream markets. Assuming the pipeline is fully subscribed, its capacity could ultimately be expanded to approximately 1 million bpd of long-haul takeaway.
In Corpus Christi, the Gray Oak Pipeline will connect to a new joint venture marine terminal under development by Buckeye Partners, L.P. Buckeye will have a 50% interest in the terminal joint venture and will be the operator, while Phillips 66 Partners and Andeavor each will have a 25% ownership interest. The terminal will have an initial storage capacity of 3.4 million bbls and is expected to begin operations by the end of 2019.
The Gray Oak Pipeline second open season will commence at 3 pm CDT on 26 April 2018. Prior to participating in the open season, interested parties must execute a confidentiality agreement to govern the receipt of the open season documentation.
Read the article online at: https://www.worldpipelines.com/business-news/25042018/phillips-66-partners-to-construct-west-texas-pipeline-system/
You might also like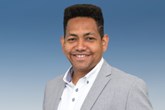 ICR Group's inspection technology has achieved accreditation from two globally-recognised bodies.