---
Reuters are reporting that Colombia's state-run oil company Ecopetrol has no estimate of when pumping will resume on the Caño Limón-Coveñas pipeline, which has been halted for 161 days because of bomb attacks and oil theft, the company told Reuters.
The 480 mile long (773 km) pipeline, which has a capacity of up to 220 000 bpd, runs from the eastern border with Venezuela to the Caribbean. It has been offline since 10 January, the longest stoppage in its history.
The pipeline has been attacked 53 times this year in bombings attributed by the military to the National Liberation Army (ELN) rebel group.
Apart from bombing damage, 23 illegal valves used to steal crude have been found on the pipeline, the company said.
"The restart of pumping will depend on the verification of reported damage and repairs," Ecopetrol said in response to Reuters questions about the timeline for the re-opening of the pipeline.
The company said Ecopetrol and its subsidiary Cenit, which owns the pipeline, have been working nonstop on the problem.
The pipeline's closure has not yet affected production or exports from the Caño Limón field, operated by Occidental Petroleum Corp and located in the northern Arauca province, Ecopetrol said.
Crude from the field is being transported using a smaller pipeline, also at risk of attack.
Ecopetrol, which produces around 60% of Colombia's 866 000 bpd of oil, said it hopes to restore pumping as soon as possible.
"It has never been planned to cease using the pipeline," Ecopetrol said. "We are the first people interested in returning this system, which is so important for the industry, to normality. We are working without rest in conjunction with the armed forces and the authorities to reach that objective."
The ELN, considered a terrorist group by the US and EU, has about 1500 combatants and opposes multinational companies, claiming they seize natural resources without benefitting Colombians.
Outgoing President Juan Manuel Santos and the ELN launched peace negotiations in 2017 but the talks, which shifted from Ecuador to Cuba in May, have been fraught. The guerrillas stepped up their attacks after the end of a bilateral ceasefire in January.
President-elect Iván Duque, who was voted in this week, has said he will halt the talks unless the ELN declares a unilateral ceasefire and concentrates its forces into a single area.
Caño Limón has been bombed more than 1400 times during its 32-year history. The attacks have kept it offline for the equivalent of 11 years and spilled approximately 2 million bbls of crude.
Read the article online at: https://www.worldpipelines.com/business-news/21062018/colombia-ecopetrol-has-no-date-to-restart-oil-pipeline/
You might also like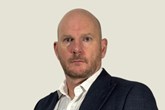 Bill Chilton has been announced as the new Diving Manager at the International Marine Contractors Association.