---
Here is the lineup of key messages from Mr. Timchenko's briefing:
Update on energy sector operation amid war
"For 50 consecutive days Ukrainians are combatting the Russian aggression and fight for peace, freedom and energy security of Ukraine and European continent. It's not just an aggression against Ukraine. It's a test of how fast the current world order can be destroyed."
"Since the start of the war, 21 DTEK employees have been killed, including 7 civilians. One of our employees was killed at the Kramatorsk railway station while trying to evacuate from the region."
"DTEK makes an all-out effort to restore the damaged power lines. Emergency crews are working 24/7. As of today, more than 988 000 households have been reconnected to the electricity grids."
"DTEK engaged repair crews from Odessa to speed up the restoration of power lines in the Kyiv region. The power supply to the region is expected to be fully restored within 2 - 3 weeks."
"In the liberated Chernihiv and Sumy regions damaged power lines are being restored by our colleagues from the state-owned companies."
"As of now, nearly 850 towns and settlements are deprived of electricity supply. The situation remains difficult in the Donetsk and Luhansk region. There is no opportunity to restore the power lines in those regions due to active combatting. The current situation in Mariupol is the worst. The city has been cut off from supplies of heating, electricity, and gas for 42 days now."
"In general, the energy system is stable. The heating season is over and there is a surplus of coal and electricity to be exported."
"Collection rate grew from 35% at the beginning of the war to 55% as of now."
"Exports of coal have started. The first shipments have already been made. Due to coal surplus in the immediate future, we expect an increase in coal exports of up to 100 000 t/month."
1st month of synchronisation with ENTSO-E
"The 'United Energy System of Ukraine' demonstrates stable performance at a quality of maintaining the frequency of 50 Hz. This means Ukraine is ready to start commercial exports to the EU."
"Ukraine already supplies 200 MW of commercial electricity to Poland and this amount could increase to 1.5 GW. After an equipment upgrade, exports could increase to 3 - 4 GW. STATCOM or Energy Storage Systems continuously provide variable reactive power in response to voltage variations since supporting the grid's stability is of utmost importance in this process."
"DTEK together with its partner Honeywell (US) has completed the construction of the first industrial energy storage system in Ukraine – this is a pilot project with a capacity of 1 MW, which has been put into operation on 20 May 2021. Today, DTEK is ready to scale this technology both, legally and technologically, and DTEK can provide the expertise in scaling the ESS."
European energy security
"DTEK calls on international partners to impose an absolute ban on Russian oil and gas, cutting Russia off the technology supplies to even further impact Russia's economy. Overcoming the dependence on Russian gas should start with a defined roadmap and could be finalised within this year already."
"Putin is using energy as a weapon, blackmailing the whole world. However, the EU, as Russia's major energy market, has the opportunity to turn that weapon against Russia, because the cost of an embargo is bearable for European countries."
"It is impossible to impose an embargo just within several days or months, however it can happen this year. The process should start with a road map to give Russia a clear signal of the potential impact on Putin's war machine."
"It has become clear now that the EU's energy security system should be redesigned and Ukraine should be a vital part of that system."
Read the article online at: https://www.worldpipelines.com/business-news/20042022/dtek-briefing-ukraines-energy-sector-amid-war/
You might also like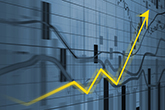 The emerging digital map of power and broadband cables, gas and water pipes and other underground infrastructure is set to grow the economy by £5 billion.