---
Millennials are seeking work in the natural gas and oil industry at increasing rates and will account for nearly 41% of the workforce – a 20% increase – by 2025, according to a new IHS Markit study commissioned by the American Petroleum Institute (API).
"Harnessing the energy, technological prowess and the innovative spirit of the next generation will be critical to achieving progress on societal and environmental goals and delivering energy reliably and affordably for decades to come," said API President and CEO Jack Gerard. "The natural gas and oil industry projects more than 1.9 million new job opportunities by 2035, which provide significant opportunities for the industry to recruit and retain talent in the millennial and rising generation."
In 2015, millennials accounted for more than one third of the natural gas and oil industry workforce, a nearly identical percentage to the overall US economy at 35%. The study concluded that millennials are choosing to work for the natural gas and oil industry at increasing rates, on par with other industries. Another factor is that average annual pay of the natural gas and oil industry is nearly US$50 000 higher than the 2016 US average according to Bureau of Labor Statistics data and those who are educated in science, technology, engineering and math (STEM) earn the highest salaries.
The study also finds that millennials as a group are more diverse and better educated than previous generations, which provides an opportunity for the natural gas and oil industry to tap a broader range of skills, intellect, creativity and perspectives.
Study highlights include:
45% of Millennials in 2016 were Hispanic, African American or from some other minority group, compared to one third of Gen-Xers and 22% of Baby Boomers at a corresponding age.
About 66% of Millennials age 25 - 34 in 2016 have had at least some college coursework, compared with 56% of Gen-Xers at a corresponding age and 45% of Baby Boomers.
Nearly 50% of working Millennials are employed in professional, technical, and service occupations compared to 33% of GenXers and 30% of Baby Boomers at the same age.
"Millennials today have unique characteristics that will help forge the innovations and breakthroughs in energy only imagined today," added Gerard. "By harnessing this generation's unshakable confidence in a better future and use of technology, the industry is positioned well to address tomorrow's greatest challenges."
Read the article online at: https://www.worldpipelines.com/business-news/19012018/increase-of-millennials-in-the-oil-and-gas-industry/
You might also like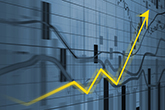 The emerging digital map of power and broadband cables, gas and water pipes and other underground infrastructure is set to grow the economy by £5 billion.