---
A world leader in advanced nondestructive testing (NDT) solutions, Eddyfi Technologies has confirmed the acquisition of the guided wave technology and product portfolio from Plant Integrity Ltd., a wholly owned subsidiary of The Welding Institute (TWI).
Headquartered in Cambridge (UK), TWI and Plant Integrity have developed, manufactured and commercialised the Teletest® Focus guided wave NDT system for the past 20 years. The Teletest technology uses long range guided wave ultrasonic testing to detect corrosion in pipes and pipelines.
As part of the transaction, Eddyfi Technologies created the 'Teletest' business unit to design, manufacture, sell, and service guided wave technology globally. Sales and service of the Focus instruments, WaveScan™ software, transducer rings, CSWIP LRUT training, product rental, equipment calibration and repair, as well as support services will now be provided by Teletest, part of Eddyfi Technologies. The R&D and collaborative projects activities from TWI and Plant Integrity were excluded from the transaction. All Plant Integrity staff involved in the product portfolio acquired by Eddyfi Technologies joined the team and will relocate to a new facility in the Cambridge area in the coming months. The Plant Integrity guided wave staff in the US relocated to Eddyfi Technologies offices in Houston, Texas (US).
This is the fourth strategic acquisition by Eddyfi Technologies and the third in the past 16 months in the UK. It expands the company's technology portfolio, widens its customer base, gives critical mass to its UK presence, while adding talented and world-class NDT experts to the group. Martin Thériault, Eddyfi Technologies President and CEO, says: "We are very happy to welcome a fourth brand and the guided wave science to Eddyfi Technologies. In particular, this high-end, proven and established, science will nicely complement our Lyft® pulsed eddy current platform and improve our corrosion solutions' portfolio. In addition, we believe that access to the global Eddyfi Technologies sales network and the significant investment in R&D and new product development will offer new possibilities for Teletest for the benefit of our customers and the industry."
Professor Aamir Khalid, Technology Director at TWI, adds: "This transaction completes the story for TWI. TWI developed the Teletest guided wave equipment and now passes it on to a reputable industry player to productise it further and realise the full potential of the science that we developed. TWI and Plant Integrity will focus on providing core inspection, research, and consultancy services to its members and clients."
Read the article online at: https://www.worldpipelines.com/business-news/17102017/eddyfi-acquires-teletest-portfolio/
You might also like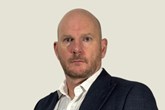 Bill Chilton has been announced as the new Diving Manager at the International Marine Contractors Association.