---
4 AM Midstream, LLC (4 AM) announced that it has acquired midstream oil and gas gathering assets from White Star Petroleum, LLC (White Star), an independent oil and natural gas exploration and production company headquartered in Oklahoma City.
Also based in Oklahoma City, 4 AM provides gathering and processing services to oil and gas producers in markets with growing production. The relationship between Virgo Investment Group (Virgo or the Firm) and 4 AM Midstream provided the catalyst for this strategic acquisition. Eli Aheto, Partner at Virgo Investment Group commented: "We are pleased to work with White Star to enable their growth goals and to provide a creative capital solution to the 4 AM team as they seek to provide gathering and processing services to Mississippi Lime and STACK producers."
The acquired assets are in central Oklahoma and will transport oil and gas from White Star and neighbouring production companies to major markets. The assets include 253 miles of gas gathering pipelines including 26 miles of high pressure lines and 214 miles of crude oil gathering pipelines. "The acquisition of White Star's midstream assets is the first phase of our overall strategy for central and western Oklahoma. The system was built to accommodate a substantial drilling and production programme in the Mississippi Lime play. 4 AM has identified an opportunity to leverage this asset to additionally provide gathering services to producers in the fast growing STACK basin in Oklahoma who are currently trucking their production," said Chief Executive Officer Aubrey Harper. White Star will maintain Anchor Shipper status on the system. "We are excited to establish our relationship with White Star and welcome additional shippers onto the system," states Harper.
"The central Oklahoma region is rich in exploration and production opportunities. We look forward to expanding our midstream footprint and processing capabilities in the region. Our goal is to be a safe and environmentally sound midstream company servicing customers in the region for many years to come," added Harper. With this transaction Virgo will appoint Eli Aheto as a Director, and Perry Cole as a Director and the Chairman of the Board. Cole is also a Senior Advisor and Operating Partner for Virgo. "I am excited to reunite with Aubrey and to work with the entire 4 AM team to grow and expand their business," said Cole.
Read the article online at: https://www.worldpipelines.com/business-news/17082017/4-am-midstream-acquires-midstream-assets-from-white-star-petroleum/
You might also like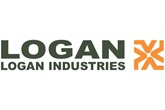 The company is able to bring 90% of its NDE operations in-house instead of outsourcing.