---
Apache Midstream, a subsidiary of Apache and ARM Energy Holdings today announced that ARM Energy's affiliate, Salt Creek Midstream, is developing SCM Alpine, LLC, a 445 000 bpd capacity natural gas liquids (NGL) header system, and that Apache Midstream has signed an option to acquire a 50% stake in Alpine.
Construction has commenced, and the project is expected to be operational in 1Q19. ARM Midstream Management, LLC, an affiliate of ARM Energy, will construct, manage and operate the system. The US$100 million project is supported by 10-year commitments from both Salt Creek and Apache Corporation. The term of the commitments may be automatically extended twice for an additional five years for a potential term of 20 years.
The Alpine header system will be comprised of two pipeline segments that originate at both the Salt Creek and Apache processing facilities in southern Reeves County, Texas. The pipeline will provide flexibility by transporting the NGLs to Waha, where it will have the ability to interconnect to downstream pipelines providing access to Mont Belvieu and Corpus Christi fractionation facilities.
ARM Energy's CEO Zach Lee said, "We are pleased to join Apache in announcing this project. This announcement signifies Salt Creek's extensive relationships in the Delaware Basin and our expanding world-class asset base. We have a deep understanding of the fundamentals driving upstream and midstream economics and their impact on the gulf coast downstream markets. We believe Alpine is well-positioned to provide market optionality leading to netback advantages for its customer base."
Apache Corporation's Senior Vice President, Midstream and Marketing, Brian Freed, said, "The development of this NGL project is another significant step in Apache's Alpine High infrastructure buildout. This project provides Apache access to the emerging Waha market area, increasing the company's long-term operational flexibility and market optionality."
In April 2018, ARM Energy announced a strategic partnership with Ares Management, L.P to develop Salt Creek in the Delaware Basin. Salt Creek and Alpine are both owned by funds managed by the Ares Private Equity Group and ARM Energy.
Locke Lorde LLP provided legal representation to ARM Energy/Salt Creek and Bracewell LLC represented Apache.
Read the article online at: https://www.worldpipelines.com/business-news/14052018/salt-creek-midstream-to-develop-ngl-header-system/
You might also like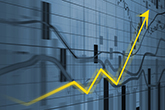 The emerging digital map of power and broadband cables, gas and water pipes and other underground infrastructure is set to grow the economy by £5 billion.