---
Enverus Intelligence Research, a part of Enverus, the leading global energy data analytics and SaaS technology company, has released a new report measuring Russia's economic isolation, which is expected to intensify in the coming days and weeks with some Western powers building support for energy sanctions that would limit Russian exports of oil, natural gas and numerous other key commodities. On 8 March, the US announced it would ban imports of Russian oil and LNG.
In its report, Ukraine War | The Weaponisation of Energy, Enverus Intelligence Research analysts discuss the near- and longer-term impacts of this crisis and identifies key themes that those invested in the energy space and in the Organisation for Economic Co-operation and Development (OECD) countries should know.
"If Russian oil is formally sanctioned, our central scenario sees crude exports to OECD countries fall by ~3 million bbl/d and products decline by 1.5 million bbl/d. If China and others make up ~1.5 million bbl/d of that amount, this would leave a net export/supply loss of ~3 million bbl/d, which we think would drive Brent above US$160 before a violent demand response sets in later this year," said Bill Farren-Price, lead report author and Director of Enverus Intelligence Research.
Al Salazar, co-author of the report and Senior Vice President of Enverus Intelligence Research, added, "Inflation will bump even higher as Russian energy, base and rare metals, and agricultural commodities go absent from global markets. Prices for oil, natural gas, food and metals are testing historic highs. Despite pockets of pent-up demand strength due to the global easing of COVID-19 restrictions, high commodity prices will soon start to erode demand strength."
Key takeaways from the report:
In the near term, it would be down to OPEC, strategic stock releases and a potential return of Iranian crude to meet the shortfall in global supply. Beyond a year, short-cycle US crude would start to have an impact as would more structural demand suppression from higher prices and lower GDP growth.
In the long term, energy security will be elevated as a political priority, which will in turn boost domestic production of oil and gas in North America, while even greater emphasis is placed on the energy transition and renewable technology and investment.
Read the latest issue of World Pipelines magazine for pipeline news, project stories, industry insight and technical articles.
World Pipelines' March 2022 issue
The March issue includes a keynote report on pipelines in North America, along with technical articles on pipeline testing, data and digitalisation, and heavy equipment.
Read the article online at: https://www.worldpipelines.com/business-news/11032022/ending-russias-ability-to-weaponise-energy/
You might also like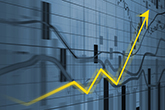 The emerging digital map of power and broadband cables, gas and water pipes and other underground infrastructure is set to grow the economy by £5 billion.