---
Baker Hughes has announced the acquisition of Qi2 Elements, a designer and manufacturer of advanced robotic sensor systems that inspect, assess, and monitor the integrity of critical energy infrastructure. The acquisition complements Baker Hughes' existing capability in gas pipeline inspection, while also delivering new technology to support storage tank inspection.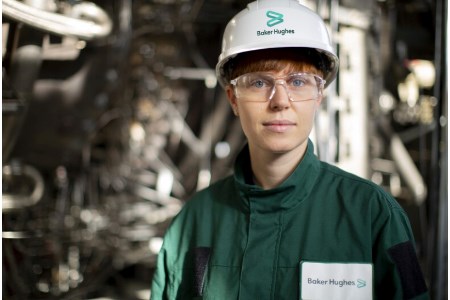 Baker Hughes' range of asset inspection solutions includes pipeline inspection services that detect, characterise, locate and size defects which can compromise pipeline integrity. The company's Electro Magnetic Acoustic Transducer (EMAT) technology enables the detection and measurement of cracks and crack related features that may occur in gas pipelines. Qi2 Elements' EMAT capability will extend Baker Hughes' technology to serve customers with small and medium diameter pipelines up to 24 in., including transmission, distribution, gathering and process pipelines. The combined expanded EMAT capability directly supports energy operators' requirements to ensure asset safety and integrity on a regular basis, and supports future hydrogen infrastructure inspections.
The acquisition also includes Qi2 Elements' robotic inspection technology, delivering the capability to inspect above ground liquid tank storage facilities without the need for personnel to enter confined hazardous spaces. The technology monitors and provides data on the integrity of the tank floor while the tank remains in service. This technology is currently used to support oil and gas customers but has the potential to be deployed in adjacent industries, such as power generation and pharmaceuticals, where liquid storage tanks are utilised.
"As we continue to partner with operators to drive enhanced environmental and public safety, the acquisition of Qi2 Elements significantly expands our asset inspection offering," said Michael Bellamy, Vice President, Process & Pipeline Services at Baker Hughes. "As an energy technology company, Baker Hughes delivers a broad range of inspection services for critical infrastructure, and Qi2 Elements is another example of how we continue to invest for growth in this space."
Baker Hughes customers will now benefit from an increasingly competitive scope offering in the asset integrity market. In addition to EMAT, Baker Hughes' current asset inspection solutions include technologies from its Waygate Technologies and Process & Pipeline Services product lines. Available technologies include high definition remote visual inspection, portable ultrasound solutions along with pipeline inspection and integrity services.
The acquisition is expected to close in 1Q22 and will be integrated into the Process & Pipeline Services product line within Baker Hughes' Digital Solutions segment.
Read the article online at: https://www.worldpipelines.com/business-news/11032022/baker-hughes-acquires-qi2-elements/
You might also like
Jennifer Thomson, CPO, MachineMax discusses the role of heavy machinery in emissions management.