---
API yesterday welcomed the Bureau of Land Management's issuance of a new policy directing its field offices to expedite its review and approval processes for natural gas and oil exploration and production projects on federal lands, consistent with the intentions of Congress when it enacted the Energy Policy Act of 2005.
"Removing unnecessary obstacles to safe and responsible energy development will effectively promote US job growth, domestic oil and natural gas production, revenues for federal, state and tribal governments, and strengthen our national security," said API Director of Upstream and Industry Operations Erik Milito. "Our industry produces 10.5 million bpd of oil and is committed to submitting detailed information necessary for approval to safely explore and produce natural gas and oil. The BLM action promotes efficiency and clarity in the approval process to allow communities across the country to fully benefit from America's energy renaissance."
The instructional bulletin issued by the BLM reminds the agency's field offices to use existing procedures for environmental reviews under applicable federal statutes, regulations, and guidance when they review natural gas and oil projects. This action will allow stakeholders to rely on prior environmental analysis where appropriate for a more predictable and consistent process for important permit decisions.
"Sufficient funding and a strong, sensible regulatory system is necessary to ensure that National Environmental Policy Act related planning and permitting approvals, enforcement, and inspections can all be carried out in a timely manner," said Milito. "Over the last decade, onshore permitting has averaged around 200 days per permit. These delays harm jobs, government revenues and stifle our future potential of producing more of our own energy in the US."
Read the article online at: https://www.worldpipelines.com/business-news/08062018/blm-clarification-for-us-natural-gas-and-oil-development-on-public-lands/
You might also like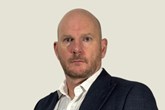 Bill Chilton has been announced as the new Diving Manager at the International Marine Contractors Association.