---
Chernomortransneft has carried out scheduled repairs at the Tikhoretsk-Novorossiysk-3, Tikhoretsk-Tuapse, Khadyzhensk-Krasnodar, Krymsk-Krasnodar and Kuybyshev-Tikhoretsk oil trunk pipelines (OTP) in Krasnodar Territory and Rostov Region, Russia.
Employees of emergency operation divisions of the Krasnodar and Tikhoretsk Regional Oil Trunk Pipeline Directorates (KROTPD, TROTPD) simultaneously started the repairs along the line and at oil pumping stations (OPS).
During a shutdown of the Tikhoretsk-Novorossiysk-3 oil trunk pipeline, two substandard air escape valves' tees and a section with a defect were cut out, and a gate valve was repaired. A tank with a capacity of 50 000 m3 was connected to the process pipeline at the Grushovaya industrial site of the Sheskharis transhipment complex.
Midlife repairs of three gate valves were carried out to replace the gasket between the housing and the cover and to wash the equipment at the Khadyzhensk-Krasnodar and Tikhoretsk-Tuapse oil trunk pipelines. A section crossing the small watercourse of the Bugundyr River was replaced at the Krymsk-Krasnodar oil trunk pipeline.
81 gate valves, including 17 at underwater crossings, were checked for airtightness and complete opening/closing at the Krymsk-Krasnodar, Kuybyshev-Tikhoretsk and Tikhoretsk-Novorossiysk-3 OTPs. Also checked was automated operation of the gate valves at the Karskaya OPS, Krymskaya OPS-1 and the Tikhoretsk LODS.
A quarterly inspection of technological protection of the mainline and booster pump units was carried out, preparations were made for equipment's performance testing under the conditions of a disconnected electricity source at the Tikhoretskaya, Krymskaya, Novovelichkovskaya, Pshekhskaya and Karskaya OPSs. At the Tikhoretsk-Novorossiysk-3 oil trunk pipeline, the centralised emergency control automation system and the operability of the process sections' stop buttons were checked.
All the works were carried out as part of the comprehensive technical upgrading, revamping and overhaul programme implemented by Chernomortransneft in order to ensure uninterrupted and safe operation of oil trunk pipelines. At present, the oil trunk pipelines and oil pumping stations are operating under the standard protocol, oil transportation is carried out as per schedule.
Read the article online at: https://www.worldpipelines.com/business-news/05032020/repairs-carried-out-on-russian-oil-trunk-pipelines/
You might also like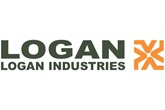 The company is able to bring 90% of its NDE operations in-house instead of outsourcing.