---
Pembina Pipeline Corporation announced yesterday a further expansion of its Peace Pipeline system (Phase VI) to accommodate incremental volume commitments in support of growth in the Montney and Deep Basin resource plays. Pembina's Board of Directors also approved a 5.6% increase in its monthly common share dividend rate, from US$0.18 per common share to US$0.19 per common share, and declared a monthly dividend of US$0.19 payable, subject to applicable law, on 15 June 2018 to shareholders of record on 25 May 2018.
Pipeline expansion
The company's pipeline division has continued to receive strong customer demand for its transportation services, which has resulted in a significant and ongoing build-out of its pipeline systems. Pembina's Phase III expansion, previously placed into service in July 2017, expanded capacity between Fox Creek and Namao, Alberta, the company's corridor that transports crude oil, condensate and natural gas liquids into the Edmonton area market. The company is also currently progressing construction of its Phase IV expansion (Phase IV), which is adding capacity between Fox Creek and Namao, and its Phase V expansion, which is debottlenecking upstream of Fox Creek, and expect both projects to be placed into service in late 2018.
Following the completion of Phase IV, Pembina will have approximately 1.1 million bpd of total capacity for delivery into the Edmonton area market. Pembina has the ability to further expand capacity to at least 1.3 million bpd through the addition of pump stations and other upgrades between Fox Creek and Namao.
The latest expansion, Phase VI, includes: upgrades at Gordondale, Alberta; a 16 in. pipeline from LaGlace to Wapiti, Alberta and associated pump station upgrades; and a 20 in. pipeline from Kakwa to Lator, Alberta. The approximately US$280 million Phase VI expansion is anticipated to be in service in early 2020, subject to environmental and regulatory approval.
"It is exciting to announce another expansion of our Peace Pipeline," said Mick Dilger, Pembina's President and Chief Executive Officer. "As producers continue to develop the Western Canada Sedimentary Basin, our assets are strategically located and readily expandable to provide a fully integrated service offering to support our customers' future needs."
Pembina is continuing to secure long-term contracts on its Peace and Northern Pipeline systems and currently expects peak firm volume commitments will reach approximately 830 000 bpd in 2019.
Dividend
The 5.6% increase to the common share dividend rate, from US$0.18 per common share to US$0.19 per common share, marks the seventh consecutive year Pembina has increased its dividend.
"We are very pleased to increase our dividend following the large suite of growth projects that we placed into service throughout 2017, and which are now generating significant, incremental fee-based cash flows," continued Mr. Dilger. "We are now funding our dividend entirely by fee-based cash flow – providing dividend sustainability over the long-term. Further, we remain positioned to fund our 2018 capital programme with a combination of debt and internal cash flow."
This dividend is designated an 'eligible dividend' for Canadian income tax purposes. For non-resident shareholders, Pembina's common share dividends should be considered 'qualified dividends' and may be subject to Canadian withholding tax.
For shareholders receiving their common share dividends in US funds, the May 2018 cash dividend is expected to be approximately US$0.1478 per share (before deduction of any applicable Canadian withholding tax) based on a currency exchange rate of 0.7781. The actual US dollar dividend will depend on the Canadian/US dollar exchange rate on the payment date and will be subject to applicable withholding taxes.
Confirmation of record and payment date policy
Pembina pays cash dividends on its common shares in Canadian dollars on a monthly basis to shareholders of record on the 25th calendar day of each month (except for the December record date, which is December 31st), if, as and when determined by the Board of Directors. Should the record date fall on a weekend or a statutory holiday, the effective record date will be the previous business day. The dividend payment date is the 15th of the month following the record date. Should the payment date fall on a weekend or on a holiday the business day prior to the weekend or holiday becomes the payment date.
Read the article online at: https://www.worldpipelines.com/business-news/04052018/phase-vi-pipeline-expansion-announced/
You might also like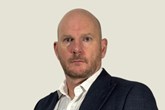 Bill Chilton has been announced as the new Diving Manager at the International Marine Contractors Association.