US sanctions begin to bite while Russian LNG vessels still headed for ports
Published by Sara Simper, Editorial Assistant
World Pipelines,
---
Rystad Energy's daily gas and LNG market note from Kaushal Ramesh, Senior Analyst.
Continued market uncertainty keeps gas price yo-yoing above US$50/million Btu. Norway forgoes maintenance to keep the gas flowing. While at least five LNG vessels from Russia are heading for port in Western Europe.
The TTF shook off some of the initial bullishness of yesterday by market close, ending the day at just over US$50/million Btu.
But by this morning, prices were back to US$57/million Btu at the time of writing, reflecting the extreme uncertainty in the market as the offensive in Ukraine escalates.
Russian pipeline flows have been stable day on day. However, Ukraine has suspended exports from their domestic storage.
Transit volumes from Russia continue at a healthy 863 GWh day, but traders are nervous over how long this can continue without disruption.
The markets received a positive signal from Norway, where planned maintenances at gas fields have been postponed or cancelled. Flows are largely unchanged from the previous day at 347 million m3/d.
Markets may be shaking off some bullish sentiment related to LNG with no new developments having taken place against Russian LNG or Russian-linked vessels.
At the time of writing at least five Yamal LNG project vessels are still signaling for Western Europe ports (outside of the UK).
Any reluctance to impose sanctions directly on Russian energy exports, as expressed by Germany, may similarly contribute to bearishness.
However, the US now requires dollar payments for Russian energy exports to be routed through third-country banks, complicating energy transactions.
Temperature forecasts continue to point to colder than normal weather in coming weeks, with a weak outlook for wind generation.
In Asia, bullish sentiment may emerge from the information about an unplanned outage at Malaysia LNG Satu, which is likely to take around 2 cargoes off the market between March and April, potentially triggering replacement demand.
Additional demand may also emerge from Taiwan, where the 951 MW Maanshan 1 and Maanshan 2 nuclear units were taken offline by a power trip, with the start-up schedule of Maanshan 1 still unclear.
Read the article online at: https://www.worldpipelines.com/business-news/04032022/us-sanctions-begin-to-bite-while-russian-lng-vessels-still-headed-for-ports/
You might also like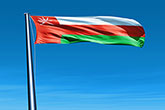 Oman's OQ Gas Networks announces price for gas pipeline business IPO.