---
Noble Midstream Partners LP has announced it has exercised and closed its option with EPIC Midstream Holdings, LP (EPIC) to acquire a 15% equity interest in the EPIC Y-Grade Pipeline. In addition, Noble Energy, Inc. has assigned Noble Midstream its option to acquire a 30% equity interest in the EPIC Crude Oil Pipeline and Noble Midstream has exercised its option with EPIC. Closing of the Partnership's equity interest in the EPIC Crude Oil Pipeline is anticipated in February 2019 and subject to certain conditions precedent.
Both pipelines are anticipated to be funded through project level debt as well as equity commitments from project partners. Noble Midstream's total cash equity investment is anticipated to be approximately US$165 - 180 million for the EPIC Y-Grade Pipeline and US$330 - 350 million for the EPIC Crude Oil Pipeline. Included in these amounts, a US$109 million catch-up payment for the EPIC Y-Grade Pipeline was contributed at close and approximately US$100 - 110 million is anticipated to be paid for the EPIC Crude Oil Pipeline at close. Noble Midstream intends to fund its equity investment with its revolving credit facility and is exploring a private co-investment in the EPIC Crude Oil Pipeline.
The Partnership anticipates significant value creation for unitholders from the EPIC Crude Oil Pipeline and EPIC Y-Grade Pipeline Projects:
Participation in these ventures reinforces the Partnership's target of 50% Permian EBITDA contribution by the end of 2020.
The addition of meaningful Permian long-haul transportation to the portfolio provides a future source of stable and predictable cash flows.
Both investments are expected to have robust economics, with returns and build multiples that compete with the very best opportunities in the Partnership's portfolio.
Noble Midstream anticipates a temporary but prudent increase in leverage, with a clear pathway to achieving long-term targets as these projects begin contributing meaningfully to the Partnership. The opportunities will be financed without the issuance of Partnership equity.
The projects are underpinned by agreements from high-quality customers

EPIC Crude Oil Pipeline.

Minimum volume commitments (MVCs) from experienced Permian marketers.
Acreage dedications from several major Permian producers as strategic partners with meaningful pipeline ownership.
Complementary to Noble's existing infield and intermediate gathering footprint, with origination points at both the Crane and Wink hubs via the company's 50/50 Advantage Pipeline joint venture and 50/50 joint venture with Salt Creek LLC, which is anticipated to close in February 2019.

EPIC Y-Grade Pipeline.

Anchor MVC from Major supported by multiple plant and acreage dedications from leading Permian processors and producers.
Strategically advantaged fractionation capacity in Corpus Christi-area, providing a local source for increasing purity product demand.
"We are excited to work with our new partners and participate in the EPIC projects, capitalising on the growing demand for crude oil and NGL takeaway and export capability from the Permian Basin. These additions are complementary to our existing portfolio, enhance our customer diversification, and will add a stable and high-quality source of cash flow from a premier US unconventional basin. In addition, Noble Midstream is uniquely positioned to realise value across the entirety of the crude oil value chain, from our wellhead gathering facilities in the Delaware Basin to long-haul transportation to the Gulf Coast," stated Terry R. Gerhart, Chief Executive Officer of the general partner of Noble Midstream.
EPIC Y-Grade and EPIC Crude projects
The 24 in. EPIC Y-Grade Pipeline is a 700 mile pipeline linking NGL reserves in the Permian and Eagle Ford to Gulf Coast refiners, petrochemical companies, and export markets. The pipeline will have a throughput capacity of approximately 440 million bpd with multiple origin points. The project scope includes approximately 180 million bpd of initial fractionation capacity, scalable to provide maximum flexibility, as well as associated purity product takeaway in Corpus Christi. Construction of the third and final phase of the EPIC Y-Grade Pipeline from Benedum Plant to Robstown, Texas is approximately 60% complete.
The 30 in. EPIC Crude Oil Pipeline has a current capacity of 590 million bpd from the Delaware Basin to the Gulf Coast. With the installation of additional pumps and storage, EPIC can increase the 30 in. capacity to approximately 900 million bpd. Construction of the 30 in. pipeline is expected to commence in February, and significant construction synergies between the Crude and Y-Grade pipelines are anticipated.
Because of high customer demand for crude oil transportation, EPIC announced in October 2018 the decision to utilise the third and final phase of its EPIC Y-Grade Pipeline from Crane, Texas to Corpus Christi, Texas for crude oil service while the EPIC Crude Oil Pipeline and EPIC NGL fractionator remains under construction. Interim service remains on track for start-up in 3Q19. The EPIC Y-Grade Pipeline will convert back to NGL service at completion of the EPIC Crude Oil Pipeline in January of 2020.
Read the article online at: https://www.worldpipelines.com/business-news/04022019/noble-midstream-to-invest-in-epic-crude-pipeline/
You might also like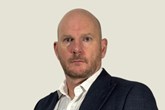 Bill Chilton has been announced as the new Diving Manager at the International Marine Contractors Association.