Germany: little alternative to Russian gas raises energy security risks
Published by Sara Simper, Editorial Assistant
World Pipelines,
---
The marked increase in political tensions between Russia and NATO member countries following Russia's invasion of Ukraine has raised energy security risks in Germany, rated AAA, Stable by DBRS Morningstar.
These energy security risks emanate from Germany's high dependence on natural gas supplies from Russia which accounted for a large 55% of total German gas imports in 2020. Although gas flows have so far not been affected by economic sanctions, DBRS Morningstar views a potential prolonged drop in Russian gas supplies as an important downside risk for Germany's energy security. Germany could cope with a temporary reduction of gas imports over the next few months. However, a sustained cut off of Russian gas supplies extending into late 2022 or beyond could not be quickly replaced with gas supplies from other countries. Germany is connected to European pipeline networks and LNG terminals in some neighbouring EU countries, but the limited capacity of these alternative sources can only partially meet Germany's demand for gas. Structural gas demand for household heating and industrial usage is likely to remain high over the next years.
Key highlights
Germany is vulnerable to a Russian gas supply shock due to limited regional diversification of gas imports.
Current uses of gas, particularly for heating, can only be substituted in a gradual manner.
Demand for gas in domestic power production is likely to increase over the next years.
Germany's substantial fiscal space cushions a potential adverse impact on public finances.
"DBRS Morningstar considers Germany's leeway to step up gas imports from other countries to be constrained by tight global gas markets and the lack of infrastructure such as LNG terminals," said Yesenn El-Radhi, Vice President of the Sovereign Group at DBRS Morningstar. "Current gas storage levels of 7.2 billion m3 are a tiny fraction of the 56 billion m3 of Russian gas supplies in 2020, vastly insufficient by themselves to offset a prolonged cut off," Mr El-Radhi continues.
"DBRS Morningstar views Germany's strong public finances as an important mitigant against energy security risks," notes Jason Graffam, Vice President of the Sovereign Group at DBRS Morningstar.
Read the article online at: https://www.worldpipelines.com/business-news/03032022/germany-little-alternative-to-russian-gas-raises-energy-security-risks/
You might also like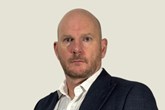 Bill Chilton has been announced as the new Diving Manager at the International Marine Contractors Association.