---
World Pipelines' Senior Editor, Elizabeth Corner, sat down with Karel Bockx, Division Manager of International Pipelines at Denys, to discuss Denys' recent article in World Pipelines.
Since 1923, Denys has grown its pipeline business, utilising its technological know-how and strong fleet of machinery to build pipelines across Europe, Africa and the Middle East.
This special Q&A session will cover some of the topics raised in Denys' recent article. Entitled 'A race against time', this article explains how challenging river flow conditions were overcome to complete the crossing on a pipeline construction project in the Czech Republic.
To read Denys' article in full, simply head over to www.worldpipelines.com/magazine/world-pipelines/june-2020/
And if you want to find out more about the services offered by Denys, just visit www.denys.com/en/
Read the article online at: https://www.worldpipelines.com/spotlight-interviews/02112020/world-pipelines-review-spotlight-with-denys/
You might also like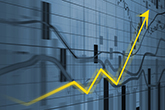 The emerging digital map of power and broadband cables, gas and water pipes and other underground infrastructure is set to grow the economy by £5 billion.