---
In the latest issue of World Pipelines, we asked several companies to answer some questions in relation to coatings. Michael Schad and Luc Perrad from DENSO Group Germany, Bob Buchanan from Seal For Life Industries, and Scott Avery from L.B. Foster have provided insight into the application, techniques, advancements, and more in the coatings industry.
How can cutting-edge coatings achieve corrosion resistance?
Michael Schad and Luc Perrad, DENSO Group Germany
By definition, cutting-edge means that the subject is the latest and newest development in the market. Related to coatings for large oil and gas pipelines, the latest and newest coatings include the following:
Factory applied coatings: three-layer polyethylene (3LPE); three-layer polypropylene (3LPP); fusion-bond epoxy (FBE).
Field applied coatings for field joints: three-layer heat shrinkable sleeves; three-ply polyethylene-butyl rubber tapes; liquid coatings (e.g. epoxies or polyurethanes).
Field applied coatings for rehabilitation: liquid coatings (e.g. epoxies or polyurethanes); three-ply polyethylene-butyl rubber tapes.
In general, each coating has to provide the best possible prevention against corrosion and has to guarantee a high level of mechanical protection to prevent the coating from damage.
For field-applied coatings, the ease of application also needs to be considered, even under severe on-site conditions (ambient temperatures, sand, surface contamination, etc.).
Provided that coating systems meet the highest international standards, the best proof for coating systems is their ability to achieve corrosion resistance through long-term experience. Their performance has been confirmed from the field after decades in operation, with good results regarding adhesion, water and oxygen-resistance, electrical insulation, cathodic disbondment resistance, and mechanical strengths.
Bob Buchanan, Seal For Life Industries
A classic coating that is designed to prevent corrosion on steel pipelines acts as a barrier to corrosion species but must also survive getting out of the box, onto the pipe, and into the ditch ready for service. Corrosion is an electro-chemical process, so by interfering with that process, the coating can achieve its goal. This means preventing electrolytes (water, moisture) or microbes from getting to the steel, by breaking the electrical circuit.
Different manufacturers of coatings take their own approaches, but there is not one that fits all since pipelines have so many variables from the point the project is conceived, to being put into service. A cutting-edge coating therefore must be easy to apply in a plant or in the field, survive the transportation of pipe from the coating plant to right-of-way, be damage free throughout the pipelaying process, and then perform in service under specific conditions.
Other attributes such as the ability to self-heal or be incredibly tough yet ductile, are being seen in some technologies such as visco-elastics, polyurethanes and next-generation epoxies.
Scott Avery, L.B. Foster
The corrosion cell consists of an anode, a cathode, a metallic pathway, and an electrolyte. All four elements must be present for corrosion to occur. To achieve corrosion resistance, some coatings act as a barrier to the corrosive environment and other coatings sacrifice themselves and corrode instead of the substrate that they are applied to.
Barrier coatings simply slow down the corrosion process by getting between the protected material and the electrolyte (ground, saltwater, etc.). Metals corrode according to the galvanic series – with more easily corroded materials at the top and less corrosive, often referred to as noble, materials at the bottom. When using a sacrificial coating, the coating that is applied is much higher in the galvanic series than the metal that it is chosen to protect and will corrode first or sacrifice itself. In acting as one of these protections, coatings provide corrosion resistance.
How does pipeline surface preparation and coatings application determine the success of coatings?
Bob Buchanan, Seal For Life Industries
This is of paramount importance and the reason that highly trained coating inspectors are required in the pipe coating plant and on the ROW. Some coatings, however, are more sensitive to degrees of surface preparation, which is why international standards have various levels identified.
The manufacturer of the coating will be able to identify and specify what level of surface preparation and what application process is required to provide sufficient long-term performance. A good coating on a well-prepared surface is not enough. The coating must also be properly applied, meaning that the process from coating storage, product handling, and pipe surface heating to ultimate application are critical.
To read the rest of this article, please download the full issue of World Pipelines' April issue for free here.
Read the article online at: https://www.worldpipelines.com/special-reports/28042020/pipeline-coatings-qa/
You might also like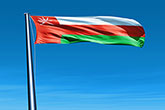 Oman's OQ Gas Networks announces price for gas pipeline business IPO.