---
There is a critical need to prepare and plan for the models that underpin the investment case for future low carbon gases, says the Pipeline Industries Guild's Net Zero Transition Panel.
The Pipeline Industries Guild is excited to introduce a new approach it is developing to support its members and partners with devising net-zero capabilities. This is chiefly in relation to pipeline development and collaborating with partners to generate the tools to support industry best practice, and ultimately to help tackle our global climate emergency.
If you haven't already heard of us, the Pipeline Industries Guild is a globally renowned association that brings together professionals and companies involved in the pipeline industry regardless of sector. With a rich history dating back to its establishment in 1957, the Guild has been instrumental in fostering collaboration, knowledge sharing, and advancement in the pipeline sector. We are excited to introduce a new approach we are developing to support our members and partners with devising net-zero capabilities in relation to pipeline development.
The Guild brings together a diverse range of individuals, including engineers, technicians, academics, contractors, and suppliers, creating a vibrant community that shares a common goal of advancing pipeline-related technologies, practices, and sustainable development within the industry.
Within the UK and Ireland, the Pipeline Industries Guild has established branches further expanding its influence and impact. These branches serve as regional hubs for members, offering localised support, networking opportunities, and industry-specific insights. Each branch organises regular events, seminars, and technical visits, tailored to specific needs and challenges. By fostering a strong presence at a regional level, the Guild ensures that it remains responsive to the diverse requirements of its members, while also providing a unified voice for the industry on a global scale.
The Guild's branches and technical panels champion international collaboration with strategic partners, local institutions, universities, and research organisations to promote education and professional development within the pipeline sector. Through the Professional Development Network Panel, they encourage young professionals to join the industry and provide them with the necessary tools and resources to thrive. Furthermore, the Guild's panels engage with regulatory bodies and government agencies to advocate for policies and regulations that support safe and sustainable pipeline operations.
The Net Zero Transition Panel
As the world increasingly focuses on reducing greenhouse gas emissions to help reduce the damage to our planet's environment, the pipeline industry has a critical role to play in enabling the transition towards a net-zero economy. The Guild has played a pivotal role in addressing the pressing issue of climate change and recognises this responsibility. The recently formed Net Zero Transition Panel provides a platform for industry professionals to discuss and implement sustainable practices, share case studies, and explore innovative solutions for reducing the industries carbon footprint.
The UK, alongside many other countries, is embarking on and underway with a large-scale energy transition change programme. Complex by its nature, its breadth, and our UK timeframe of reaching net-zero by 2050, it requires industry, academia, governments, and investors to collaborate, be aligned and conduct timely decision-making alongside advancement and implementation of innovative technologies and solutions.
The Guild recognises its position of strength to harness and provide valuable contributions and play its role across multiple sectors within the pipeline industry to support our members, wider stakeholders, and the UK in its transition to low carbon energy solutions. This new Net Zero Energy Transition Panel has been introduced this year to the structure of the Guild.
Initially, the panel will apply its focus to five core lenses, with a new online hub scheduled to launch later this year as a central library and reference area for members to access net-zero content. The five panel focus lens areas are:
Regulation and investment.
Innovation.
Health and safety.
Skills and competence.
Net-zero construction.
The panel has intentionally created a diverse membership cross-industry and across the value chain, including network operators, designers, constructors, land specialists, and small and medium-sized enterprises. It's important for the Guild and the panel that we remain neutral, facilitate, discuss, and share multiple viewpoints, research and developments across all methods and means to transition our energy system effectively.
To do this, we are utilising existing networks, working groups and communities to complement each other and remove duplication of effort. All sectors within the pipeline industry are at various stages within the net-zero transition lifecycle; if we can use these cross-sector networks and communities to share valuable lessons learned, the positive impact will be far reaching. If one thing is certain about the energy transition, it's that it requires a paradigm shift from how we generate, transport, and use energy today.
The future energy mix requires far more viable scalable options for differing usage and demands that provides energy security through resilience for the UK and beyond. This cannot be achieved by industry, academia, governments, and investment institutions being misaligned or working in isolation.
Our five lenses:
Regulation and investment
Martin Shannon, Head of Commercial Services, Cadent.
There is a critical need to prepare and plan for the models that underpin the investment case for future low carbon gases such as hydrogen and biomethane, and to further develop the business and regulatory models that will deliver a thriving low carbon energy economy by 2030..
To access the full version of this article, sign up for the magazine (choose digital to read online now) here!
Read the article online at: https://www.worldpipelines.com/special-reports/26092023/net-zero-ambitions/
You might also like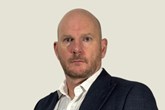 Bill Chilton has been announced as the new Diving Manager at the International Marine Contractors Association.