---
The 'Gas Meters - Global Market Trajectory & Analytics' report has been added to ResearchAndMarkets.com.
Amid the COVID-19 crisis, the global market for Gas Meters estimated at US$3.4 billion in the year 2020, is projected to reach a revised size of US$4.4 billion by 2026, growing at a CAGR of 4.5% over the analysis period.
Basic, one of the segments analysed in the report, is projected to record a 4.1% CAGR and reach US$3.6 billion by the end of the analysis period. After a thorough analysis of the business implications of the pandemic and its induced economic crisis, growth in the 'smart' segment is readjusted to a revised 5.7% CAGR for the next 7-year period.
The US market is estimated at US$938.7 million in 2021, while China is forecast to reach US$879.9 million by 2026
The Gas Meters market in the US is estimated at US$938.7 million in the year 2021. China, the world's second largest economy, is forecast to reach a projected market size of US$879.9 million by the year 2026 trailing a CAGR of 7.1% over the analysis period. Among the other noteworthy geographic markets are Japan and Canada, each forecast to grow at 2.6% and 3.5% respectively over the analysis period. Within Europe, Germany is forecast to grow at approximately 3.2% CAGR.
Read the article online at: https://www.worldpipelines.com/special-reports/20042022/gas-meters-global-market-trajectory-and-analytics/
You might also like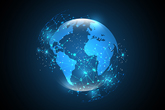 This year's COP28 President Sultan Ahmed Al-Jaber has called on global oil and gas companies to do more to achieve climate goals.