---
Leveraging a variety of NDT modalities ensures the inspection process is optimised for accuracy, reliability, and effectiveness in assessing subsea assets, says Jonathan Bancroft, TSC Subsea, UK.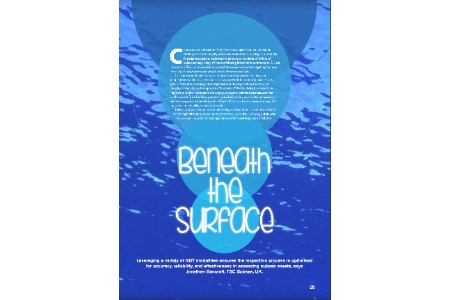 Corrosion under insulation (CUI) represents a significant and persistent challenge to asset integrity across various industries, leading to substantial financial implications, estimated to amount to hundreds of billions of dollars annually. Many of the contributing factors that contribute to CUI are inherently difficult or impossible to control. However, the key to mitigating this issue lies in regular inspections and proactive maintenance practices.
CUI arises from the infiltration of moisture and the presence of elevated temperatures within insulated assets such as pipework. It commonly manifests as general corrosion, causing gradual degradation and compromising the structural integrity of the affected components. To combat CUI effectively, it is essential to implement routine inspections and employ proactive maintenance measures that can help identify and address potential issues before they escalate. By embracing a preventive approach, the detrimental effects of CUI can be minimised, ensuring the longevity and reliability of industrial assets.
Unless an advanced non-destructive testing (NDT) method is used, however, CUI or coating is difficult to detect as the protective layers hide it, making it likely only found when insulation or coating is removed for visual inspection or when a leak occurs. CUI is said to be responsible for the highest occurrence of leaks in the chemical and refining sectors. The cost and occasion of CUI can be alleviated through implementing systems that allow early detection with NDT while assets remain in service.
Subsea pipelines introduce additional complexities due to the presence of thicker coatings and insulation layers, requiring subsea engineers to carefully consider various material properties, including buoyancy. Concrete weight coat (CWC) is widely recognised as a popular coating within the oil and gas subsea sector. One of the key benefits of CWC is its ability to offer dependable negative buoyancy, along with robust shielding against demanding environments and potential mechanical harm that may impact both the pipe and its thermal insulation coating.
While concrete serves as an effective protective layer, it can present challenges as a barrier to external NDT methods. The coarse grain structure of concrete, typically forming a layer measuring 2 - 4 in. in thickness, renders ultrasonic testing impractical and limits the effectiveness of many electromagnetic inspection technologies.
Case study
TSC Subsea was commissioned to conduct a wall thickness assessment of the condensate export pipeline (CEP) and pipeline end manifold (PLEM) while retaining the protective CWC. The purpose of this assessment was to address the client's concerns regarding potential compromises to the integrity of the steel pipework concealed beneath the concrete coating. The scope presented a distinct challenge as the operators aimed to minimise the reliance on divers and maximise the utilisation of remotely operated robotic scanners for the inspection.
TSC Subsea is a leading inspection vendor, leveraging advanced technology to tackle the most demanding subsea NDT inspections worldwide. Its comprehensive portfolio encompasses a range of NDT inspection technologies, such as alternating current field measurement (ACFM®), acoustic resonance technology (ART), pulsed eddy current (PEC), and subsea phased array (SPA). These advanced techniques seamlessly integrate with a variety of robotic scanners, all of which can be deployed via remotely operated vehicles (ROVs).
The decision was made to deploy a robotic scanner for the majority of the inspection tasks, supplemented by the assistance of a diver specifically for inspecting the elbow bends on the PLEM, which were inaccessible to the robots.
The combined inspection involving both the diver and robotic technologies necessitated meticulous planning and effective communication. Given the client's stringent timelines and a limited inspection window, ensuring that all designated inspection locations were completed within the allotted timeframe posed a significant challenge…
To access the full version of this article and get a free trial subscription to World Pipelines, sign up here!
Read the article online at: https://www.worldpipelines.com/special-reports/16112023/beneath-the-surface/
You might also like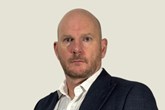 Bill Chilton has been announced as the new Diving Manager at the International Marine Contractors Association.