---
The global oil and gas industry is currently experiencing leaner times due to depressed pricing. In spite of this challenging macro-economic environment, Polyguard Products Inc. has announced that at the end of its most recent fiscal year it has completed 24 years of unbroken sales expansion. This means since 1992 total sales have always exceeded the prior year's sales. To accommodate this growth, Polyguard purchased a new facility in the town of Corsicana, Texas (close to the existing facilities in Ennis, Texas) that more than doubles the manufacturing capabilities. This facility will open in the middle of 2017 and represents a significant capital investment.
Polyguard's headquarters will remain open in Ennis while a majority of its manufacturing will be moved to Corsicana with no projected slowdowns in product during the move. Many of the processes will be improved and an increase in efficiency is expected, with an eye on further growth in the future, made possible by revenue growth and a new, larger home for the manufacturing facility. The proximity of Ennis to Corsicana (less than 25 miles south of Ennis on Interstate 45), means all current employees will remain with the company during the transition.
Polyguard believes that innovation and differentiation are crucial elements to the company's nearly quarter century of uninterrupted expansion. Likewise, staff motivation and being diversified across multiple industry sectors, such as building products and mechanical insulation, among others, is important. As a 100% Employee Stock Owned company, almost all employees are stake holders in the overall success. But certainly, constant expansion is a strong statement about the caliber of the products that Polyguard produces and the relationship Polyguard has with its customers. Not to mention their longevity in markets and the loyalty displayed by Polyguard customers, for which the company is grateful: as growth can be simply defined as keeping the existing customers you have while acquiring more every year.
For those potential customers amongst the readers of this article, Polyguard would like to emphasise the company's focus on differentiation. Sometimes in the minds of someone unfamiliar with the benefits of a Polyguard product, the fact the product is different is viewed negatively. But firstly, in any graduate business school they teach one of the fundamental keys to being successful is the ability to differentiate your products or services from the competition. So if someone accustomed to standardisation sees something is different, the first instinct can be to disregard it as "non-compliant" or negative in any case. But the root of innovation is to improve on existing designs or otherwise design a better, more efficient, or more effective way to achieve an objective or function. So by criticizing something as "non-standardised" or different often one could be missing the whole point of progress in technology. In fact, it is the company's opinion the solutions offered by Polyguard represent creative and innovative approaches to the challenges faced by the industries Polyguard services.
Polyguard recognises sometimes the solutions it offers are not "one size fits all", but perhaps the financial results of Polyguard demonstrate the repeated success and market confidence in their products. Polyguard has expressed how the company feels honoured to get such consistent positive market feedback in the form of expanded sales every year without interruption for almost a quarter century. This validates that the global markets do want companies that innovate and differentiate themselves from the mass market pack. So if you are a potential user of one of the products Polyguard manufactures, make contact and see which products could be of use to you. It is safe to say time has proven them successful.
Polyguard. Innovation based. Employee Owned. Expect More.
Read the article online at: https://www.worldpipelines.com/special-reports/16032017/expansion-against-headwings/
You might also like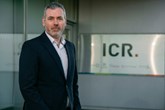 ICR Integrity announces the appointment of Ross McHardy as Group Director.