---
John Anderton, Senior Simulation Consultant, Atmos International, UK, explores overcoming the sustainability challenges of hydrogen fuel transportation with leak detection.
In an effort to accelerate decarbonisation and map out a route to net-zero emissions, hydrogen became a prominent conversation topic at the recent COP27 summit. With a focus on the introduction of a hydrogen economy to the developing world, hydrogen (and green hydrogen production in particular) has been suggested as the solution to stunted economic growth and trade relations.
Financial costs vs environmental savings
Just as there's no shortage of hydrogen itself (it accounts for at least 70% of all atoms in the universe), there's been no shortage of literature on hydrogen following the COP27 summit. Whether it be in discussions about hydrogen's role in the creation of nuclear fusion as an energy source, engineers in Australia identifying a process that uses soundwaves to boost green hydrogen production, or Rolls-Royce testing green hydrogen as jet fuel for the aviation industry, hydrogen can already be proven as a net-zero substitute for conventional fuel. But do the financial challenges of hydrogen fuel production and transportation offset its environmental savings?
As mentioned at COP27, hydrogen is a sector that isn't fully established, requires financing and has a complex value chain, which raises questions about whether the energy industry is ready to start producing and transporting hydrogen fuel. Additionally, the process for producing certain types of hydrogen, such as brown or grey hydrogen can ultimately overshadow the net-zero emissions promised by the end product …
To access the full version of this article and get a free trial subscription to World Pipelines, be sure to sign up here!
Read the article online at: https://www.worldpipelines.com/special-reports/12062023/optimising-sustainability/
You might also like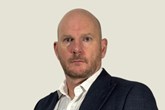 Bill Chilton has been announced as the new Diving Manager at the International Marine Contractors Association.