---
For an Emergency Pipeline Repair System (EPRS) to be effective it must be 'fit-for-purpose', but what does this actually mean? What is 'fit-for-purpose' for one operator or one pipeline may not be for suitable for another. The simple answer to this question is: a system that is able to deliver what is required, to the specification required, in the right timeframe and in the right location.
It sounds straightforward, but in reality, the process of selecting the right EPRS is incredibly complex, with multiple environmental, technical and operational factors to be considered, not to mention quality, reliability, delivery and cost. One of the major factor multipliers is pipeline diameter as not only does this impact size, weight and cost, but it has a direct knock on impact on material forging specification, subcontract supply route and ease of inspection, maintenance, mobilisation and installation.
EPRS is a significant investment, so how do operators make sure they get a system that is right for their pipeline?
Assessing the risks – probability, cause and impact of failure
Whether onshore, topside, subsea or in deepwater, every pipeline in the world is at risk of failure. Pipeline operators face vastly different challenges and are willing to accept vastly different levels of risk. An acceptable level of risk for one may not be acceptable for another, which makes commercialising a system or process that will enable the repair of a pipeline in an emergency a significant challenge.
An EPRS exists to mitigate the risk identified to pipeline failure by offering a method of repair that significantly reduces the potential cost. The simple formula of probability x cost = risk underpins the decisions made by most pipeline operators about the level of risk that exists and informs their decisions about their level of investment in EPRS.
To successfully develop a fit-for-purpose EPRS the pipeline operator must first identify which assets they consider to be at suitable risk to warrant investment. At this stage, dialogue between pipeline operators and equipment manufacturers can get underway. Given the vast array of EPRS options available, early discussions are essential and can lead to front end engineering studies to provide a mobilisation schedule vs price options. Material specifications, testing requirements, storage locations and maintenance schedules all need to be explored before a comprehensive EPRS can be initiated.
Corrosion and erosion are often cited as major contributing factors to pipeline failure, but the risk to pipelines caused by geography or operating environment also need to be considered. Dropped objects and dragged anchors are a particular risk near ports and harbours; when hot fluid first traverses a flowline that is initially at ambient temperature the resulting expansion can cause the pipeline to walk and fatigue; in some geographical locations sabotage may be a real threat.
However, it can be too easy to dismiss this risk based on probability of occurrence. The likelihood of a specific pipeline failing due to a single incident is incredibly low and therefore mitigates the need to have a planned response – until that particular asset is bundled with many other assets, and the consideration expands to include the pipeline length and duration of field service, many lasting a minimum of 25 years but with field upgrades, potentially up to 35 or 40 years.
As the margin of extremely low probability reduces, a second consideration arises: the cost of pipeline failure. There are many costs that are easily quantified for example the cost of repair equipment, mobilisation time, service costs, downtime and lost production. Not only are they relatively easy to estimate but cost multipliers can be applied for increased pipeline diameter or pressures; however, there are other costs that are much harder to quantify. Injury to personnel or loss of life, environmental damage, impact on the commercial value of a business, litigation, are all incalculable as an allowable projection.
To read the rest of this article, which includes the key considerations for investment decisions in this arena, please download the full issue of World Pipelines' August issue for free here.
Read the article online at: https://www.worldpipelines.com/special-reports/11082020/probability-x-cost-risk/
You might also like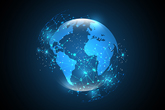 This year's COP28 President Sultan Ahmed Al-Jaber has called on global oil and gas companies to do more to achieve climate goals.