---
David Britch, Pipeline Induction Heat, UK, describes the growth and adaptability of field joint coating equipment and technology, to succeed in a multitude of locations and applications.
In the dawn of a new decade, field joint coating applicator Pipeline Induction Heat (PIH), has reflected on how technological practices have shaped its business since its formation 40 years ago. One of the company's earliest successes was with its Cat Coat product in 1983, designed and built to meet the need for specialist equipment and techniques that were outside the then capabilities of the pipeline construction contractor.
A purpose-built, tracked vehicle, the Cat Coat provided a self-contained fusion bonded epoxy (FBE) application system. With blast cleaning, induction heating and FBE coating, all supported from one rig, the Cat Coat delivered consistently high production rates, with daily totals in excess of 100 joints on major onshore pipeline projects. The initial success of this system, and the second-generation Cat Coat Fastback, enabled PIH to emphasise its position in the industry as a reliable field joint coating contractor throughout the 1980s and 1990s. The Cat Coat was considered a beneficial asset, thus was mobilised to five gas projects in the UK and to a large section of the Dampier to Perth pipeline in Australia, which was completed during 1982 - 1984.
Early years
The early years of PIH were characterised by hard lessons. Standard industrial equipment quickly proved to be unsuitable for the harsh terrains out in the field, and PIH responded by developing simple, robust equipment. One notable piece of equipment was the 400 Hz diesel-powered induction heating generator that was based on the development of aircraft ground support generators, which had fast become the industry standard.
The success with FBE on cross-country pipelines soon led PIH to additional overseas projects both onshore and offshore, including working on laybarges and spoolbases. Alongside this diversification of the working environment came expansion into other coating systems and a move to Burnley, UK in the late 1980s.
PIH pioneered the field application of polyurethane field joint coating in the town of Burnley, which had advantageous transport links, including multiple motorways and access to Manchester airport. This coating was able to be both moulded and manually sprayed. Along with several other solutions for field joint coatings on three-layer polyolefin coated pipes, this led to the development and successful patent applications for the polypropylene fused field joint coating system, which is widely used on spoolbases today.
PIH's ability to adapt quickly to changing market demands has been at the centre of its success. Over the last 20 years, PIH's automated application systems have been deployed on major pipeline projects worldwide and can offer high productivity, repeatability, and consistent quality. These developments have laid the foundations for the adoption of more sophisticated coating systems in later years.
More recently, PIH has shaped its business to meet the changing face of the oil and gas sector. The demanding market means tighter budgets, and this, coupled with greater competition than ever, has led to several innovations with an increasing focus on the use of automation to meet client demands.
FBE application
PIH has continued its journey in providing optimum solutions for the application of FBE with the introduction of the RAPTORTM in 2013. Designed to reduce production cycle times, leading to shorter project durations, it is also able to minimise the amount of materials used through improved machine control, allowing for greater optimisation of coating parameters. There are a number of other associated benefits to the patented RAPTOR, including reduction of diameter specific equipment, improved quality, and reduction in rework and repairs.
PIH has had a number of project success stories utilising its RAPTOR equipment, including initial use at the 2013 South Stream 32 in. outside diameter quad jointing plant in Bulgaria. From then on, the machine has been implemented on spoolbases, double joint plants and offshore vessels, in both horizontal and vertical orientations, for multi-sized pipes and multilayer coatings.
In 2019, the RAPTOR completed its 50 000th field joint after running two production lines throughout the year at the Evanton spoolbase in Scotland, UK. For the Future Growth Project in Kazakhstan, PIH built a bespoke RAPTOR machine which could achieve dual-layer FBC thicknesses of 600 - 1100 µm on a 1.6 m wide, 26 in. OD field joint.
Heating technology
Designed to be used in conjunction with PIH's IMPP equipment, SOLARISTM technology provides infrared heating to the cutback area of mill-applied coating prior to injection of the polypropylene. Identified as one of the most critical processes within the IMPP system, reliable heating of the chamfer and overlap areas is paramount to a homogenous bond between field applied and factory applied coatings.
In line with PIH's mission to improve speed, quality, and consistency in field joint coating, SOLARIS utilises short wave infrared filaments to provide rapid heating of the factory applied coating, and is designed to achieve penetration depths of up to four times that of traditional systems.
Utilising 12 independently controlled heating zones, and with the ability to alter set points to both achieve and maintain surface temperatures, different material types can be accommodated within multilayer systems where chamfer and overlap material types may differ. Through the utilisation of a closed loop control system, the level of automation required to achieve temperature consistency is realised.
With an impressive track record, SOLARIS has been successfully deployed on every IMPP project that PIH has carried out since 2010. On the Kaombo project in 2016, SOLARIS was used on 120 mm thick insulation coating in both the horizontal and J-lay orientation. The technology has also been used on numerous campaigns in both Mobile and Vigra spoolbases, enabling many thousands of joints to be coated. Yard work where equipment is mounted on the back of trucks to enable movement between spools and structures, such as that for the Shah Deniz risers project in Azerbaijan, il-lustrate the adaptability of SOLARIS, and how it is a piece of equipment that can be used in the most challenging of environments.
Looking to the future
The success of a business lies in its ability to innovate, and as the world looks towards further development of artificial intelligence (AI) to improve quality and control, so does PIH. The company's highly skilled and knowledgeable team of engineers are working on the next level of technology with digital and AI at the centre of future growth. The majority of PIH's current coating equipment is PLC driven, and by using this existing hardware, coupled with next generation sensory technology, the company is allowing for predictive rather than preventative or reactive maintenance.
To read this article in full, please download the June issue of World Pipelines for free here.
Read the article online at: https://www.worldpipelines.com/special-reports/11062020/coating-every-corner-of-the-globe-report-by-pipeline-induction-heat/
You might also like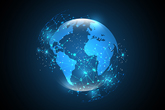 This year's COP28 President Sultan Ahmed Al-Jaber has called on global oil and gas companies to do more to achieve climate goals.