Mergers and acquisitions deal activity in the oil and gas industry declines
Published by Sara Simper, Editorial Assistant
World Pipelines,
---
Mergers and acquisitions deal activity in the oil and gas industry witnessed a decline in terms of value in 1Q22, despite favourable production economics, according to GlobalData. The leading data and analytics company notes that the decline was observed across most regions except China in the Asia-Pacific (APAC) region, where the deal value in 1Q22 more than doubled compared to 4Q21. However, China witnessed a fall in the volume of oil and gas deals over this period.
According to GlobalData's latest report 'Global M&A Deals in Q1 2022– Top Themes by Sector', US$59 billion worth of deals were announced in the oil and gas industry in 1Q22, a fall of 41% from 4Q21. The count of billion-dollar-plus deals dropped to 11, compared to 26 such deals in the previous quarter.
In 1Q22, the upstream sector accounted for around US$21 billion worth of mergers and acquisitions transactions. The midstream sector recorded over 120 deals in 1Q22, attributing to a cumulative deal value of around US$14 billion. Meanwhile, the downstream sector saw a rise in deal value of 6% in 1Q22 when compared to 4Q21.
Ravindra Puranik, Oil & Gas Analyst at GlobalData, comments: "The shale theme saw a significant number of deals being undertaken in this quarter, following a steady rise in oil prices. The most notable among them was the US$6 billion merger of Oasis Petroleum and Whiting Petroleum. The merger resulted in a new entity with combined acreage of approximately 972 000 acres in the Williston Basin shale play. Similarly, Chesapeake Energy consolidated its position in the Marcellus shale through the acquisition of two companies – Chief E&D and Tug Hill – for a combined value of US$2.6 billion."
In the midstream and downstream sectors, several companies strengthened their positions in emerging markets through mergers and acquisitions in 1Q22. For instance, Fluxys' and EIG's joint majority acquisition of GNL Quintero, the operator of Chile's largest regasification terminal, was one of the prominent deals in the midstream sector. Another example includes the MOL Group acquiring 417 petrol stations from PKN Orlen, thereby becoming the third largest player in the Polish fuel retailing market with 2390 filling stations.
Puranik says: "Emerging economies are characterised by rapidly growing national economies that make attractive targets for market expansion. These countries tend to exhibit faster energy demand growth, which is met through domestic as well as overseas hydrocarbon sources. For instance, Chinese company CNOOC acquired a 5% stake in the Buzios oilfield from Petrobras for US$2.1 billion, to benefit from the growing potential of the pre-salt Santos Basin."
Read the article online at: https://www.worldpipelines.com/special-reports/10052022/mergers-and-acquisitions-deal-activity-in-the-oil-and-gas-industry-declines/
You might also like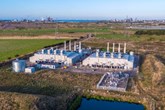 This is the first customer that has been announced for Kellas Midstream's H2NorthEast Teesside hydrogen project.