---
Frank Tudor, Jemena, Australia, addresses the challenges of developing gas pipeline infrastructure across vast distances, difficult terrains and climates, such as in Australia.
The Australian outback is everything you think it is. As the books and films depict, it is hot, dry, and there is red earth as far as the eye can see. At more than 6 million km2, to some people it is a whole lot of nothing, but to others it is a land rich in history, culture, and opportunity. And it is in this remote, inhospitable, and demanding environment that energy infrastructure company Jemena has not only achieved one feat of engineering, but wants to do more.
Weathering the weather
According to the Australian Bureau of Meteorology, the mean maximum temperature at the Tennant Creek post office, in the Northern Territory (NT), is 32.2°C, with temperatures in summer comfortably above 36°C. That said, it is not uncommon for temperatures to be well over 40°C.
Conversely, in the 'wet' season, cyclones can dump enough rain to cause widespread damage and flooding.
"There's no doubt, the climate of the outback is a challenge. It tests you all year round, which means increased levels of planning to ensure people's safety," said Frank Tudor, Jemena's Managing Director.
"When we constructed the Northern Gas Pipeline between Tennant Creek in the Northern Territory and Mount Isa in Queensland, it required a high level of planning to overcome the local climate and environment, strong leadership and excellent co-ordination to ensure the health and welfare of a large workforce. We had to do additional things that so-called business-as-usual infrastructure projects just don't require, such as building access tracks, erecting multiple remote camps, establishing sustainable sources of water, and managing complicated logistics for our local and fly in/fly out staff."
Land of plenty
Australia is considered a land of plenty. It is a country blessed with natural resources for both export and internal consumption. However, these resources are often found in the country's most isolated areas, and therefore the investment to extract and transport them is prohibitive.
This has contributed to high energy prices for Australian industrial and commercial customers, which threatens jobs and negatively impacts the economy, especially for those industries that use gas as a feedstock.
There are impacts for households and small businesses too. The cost of living in Australia is already high enough without high energy costs hitting the pocket. "We know Australians want to use gas, and the research says we have huge reserves of it, but it's hard to get to, a long way from where we need it, and expensive to transport. Financially and logistically we're facing a huge challenge," said Tudor.
In early 2019, Jemena delivered on its promise to construct the Northern Gas Pipeline (NGP) and now transports up to 85.3 million ft3/d (90 TJ/d) of gas, across 622 km – which is approximately the distance from Edinburgh, Scotland to London, England.
"Construction of the Northern Gas Pipeline was challenging because of the remoteness of the area, and the transportation and management of crews and materials in harsh climatic conditions, across vast distances. We did it largely thanks to the support from the local community and in the knowledge that commercial and residential customers are crying out for more gas," Tudor said.
"The NGP proved we have the know-how, experience, and commitment to successfully complete a demanding project and we are confident we can expand and extend the NGP, in what could result in a pipeline network more than 2000 km long, potentially creating 4000 jobs.
"If the potential of the Beetaloo Basin is realised, we could be supplying beyond 663.6 million ft3/d (700 TJ/d) of gas, which is enough to meet the average daily gas needs of Sydney, Brisbane, and Adelaide combined. It is thought the Northern Territory has enough gas reserves to meet Australia's future supply needs for the next 200 years or more. "Not only would this benefit high demand areas across the eastern states, but it would also have a considerable positive impact on the Northern Territory economy," Tudor said.
Infrastructure investment
According to the Australian Government's Geoscience Australia, the Beetaloo natural gas basin in the NT contains approximately 169 trillion ft3 (178 200 PJ) of undiscovered shale gas. Not only would its development bring huge benefit to Australia, but, as the first major shale basin in the Asia-Pacific region, it could support development across many countries in the area.
"The research is positive and suggests this country is sitting on exactly what we need to continue to support the energy demands of business and homes, secure our energy future, and deliver national and international opportunities. What we need to kick start this is targeted investment," said Tudor. The idea of a Northern Gas Pipeline was the brainchild of the NT government. The NT government sought from market proposals to connect the vast gas reserves in the NT to the east coast. It required significant capital investment from the private sector – in this case Jemena, and the proposal was the Tennant Creek to Mount Isa connection. While investing in the NGP made sense, it also involved a level of risk.
For a while Jemena had just a single foundation customer, which meant approximately 70% of the pipeline's capacity remained uncontracted at the time the final investment decision was made. By the time the NGP was officially opened, in December 2018, it was 80% contracted.
To read the rest of this article, please download the full issue of World Pipelines' annual EXTREME supplement for free here.
Read the article online at: https://www.worldpipelines.com/special-reports/09062020/overcoming-the-outback/
You might also like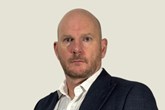 Bill Chilton has been announced as the new Diving Manager at the International Marine Contractors Association.