Modern ILI of subsea pipelines and risers: capabilities for challenging projects
---
Managing risk and the performance of offshore oil and gas pipelines has become increasingly important in recent years. In-line inspection (ILI) technologies remain the preferred assessment method due to its ability to deliver extensive evaluation and comprehensive analysis required for sustained pipeline safety, effective integrity management and optimised operations. However, historical design and operational challenges have prevented ILI tools from inspecting many non-traditional and difficult offshore pipelines.
Advances in today's ILI technologies provide operators a range of inspection options in overcoming pipeline flow, configuration and previously restrictive environments. Today's choices, however, have a significant and varied impact on the entire asset integrity program. Acquiring accurate data, prioritising actions based on a predictive rather than a reactive schedule and eliminating conditions that cause interruptions are critical. By understanding how inspection data is used for assessment and asset management, we can recognise how inspection methods tie in to the larger decision making process.
Pipeline failures in the oil & gas industry continue to draw attention to the effectiveness of corrosion damage assessment methods, connected regulations, and the prerequisite for accurate understanding of the physical condition of pipelines during sustained activity. Historically, pipeline assessment methods have been treated with equal prescriptive weighting. However, coupled with an aging infrastructure and increasing demands, operators are accepting that some previous systems of measurement and evaluation may no longer be sufficient for continued safe, reliable and efficient operations.
Accepting that improved safety and optimised performance is the goal, it remains difficult to achieve in such a dynamic environment. Consequently, many pipeline operators are revisiting their established Integrity Management Programs (IMP) with a keen eye towards more modern and effective solutions.
Subsea consideration
Determining and prioritising risk for offshore assets is generally no different than onshore assets, although the consequences of failure are often elevated. ILI remains the preferred subsea inspection method because it delivers the most effective, best potential for extensive data evaluation and comprehensive analysis fundamental to sound engineering principles. Obtaining such comprehensive pipeline data is typically more difficult due to remote locations, limited access, challenging designs and extreme operational parameters. These factors lead to reduced inspection options, while also significantly exacerbating expenses and timelines.
Even as today's ILI capabilities have improved as a whole, the continued development of deepwater fields and their subsequent requirements reinforce the barriers that many existing tools face. In response, providers are now pushing both the boundaries of ILI tools and what is considered conventional thinking.To address the subsea environment, ILI tools have made significant advancements in developing cost-effective technologies to provide modern in-line inspection solutions for challenging subsea pipelines. Quest Integrity's InVista? platform offers one such solution. The unique navigational abilities of the InVista™ platform are reclassifying piggability. This free-swimming, self-contained ultrasonic (UT) tool was designed to successfully inspect and perform in challenging pipe systems. InVista's design foregoes the risk associated with modifying conventional ILI tool configurations or attempting unproven design(s).
Modern data acquisition and integrity assessment methods allow the best possible understanding of actual current pipeline conditions. InVista makes use of direct measurement ultrasonics, producing higher resolution data sets with tighter tolerance and more accurate flaw sizing. Providing this data allows precise wall thickness values and deformation data in objective, absolute figures. The InVista inspection service allows for higher operator confidence due to exceptional raw data quality.
Improved pipeline assessment
Presently, most ILI inspection in offshore pipeline systems employ tools based on magnetic flux leakage (MFL) technologies. The MFL data sets record influences to a calibrated magnet circuit based on nominal wall-thickness throughout a pipeline. Software enables analysts to estimate the geometry of the flaws to create a richer qualitative characterisation.
While software manipulation of MFL data to characterise the shape of individual flaws makes sense conceptually, it does not reduce the broad tolerances in the data or increase an operator's confidence that an indicated flaw merits excavation or further study.
Compared with MFL tools, direct measurement UT inspection offers greater accuracy and superior results. By rapidly processing large quantities of ILI wall loss data and evaluating MAOP at distinct locations, the UT inspection serves as a rational and rapid means for prioritising the severity of corrosion throughout a pipeline. With UT's improved confidence and precision, operators are able to increase profitability, maximise resources and prepare more effective risk mitigation.
Value in understanding
By fully employing the detailed inspection data that an advanced UT ILI tool can provide, operators are able to be proactive rather than reactive in their remediation and scheduling. This practice allows for better planning of inspection frequencies, corrosion growth analysis and repair and mitigation plans. Avoidance of unnecessary repairs due to overly conservative assessment methodology benefits pipeline managers both financially and operationally.
Conclusions
Advances in modern approaches and comprehensive data assessment for in-line inspection of challenging subsea pipelines offer material improvements over past methods. Historically, the sequence of gathering overly conservative or reduced quality ILI data was extremely prohibitive.
Consideration of corrosion causes and flaw calculations is critical in determining the remaining working life of the pipeline asset, its inspection interval, future repairs, and operational efficiencies. Using modern ultrasonic inspection approaches, offshore operators have a better understanding of the physical condition of a pipe and the unique degradation mechanisms affecting it.
Written by Quest Integrity.
Read the article online at: https://www.worldpipelines.com/special-reports/08092016/modern-ili-of-subsea-pipelines-and-risers-capabilities-for-challenging-projects-28430/
You might also like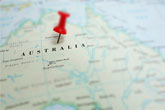 Federal budget should focus on boosting new gas supply and emissions reductions, says APPEA.