Vacuworx offers a better way to handle pipe with vacuum lifting systems
---
Chains, straps and slings - these are definitely NOT a few of a pipe liner's favorite things. Loading and unloading pipe from trucks, ships or rail cars can be a dangerous business when workers have to climb on top of pipes to wrap a strap or chain around them to be lifted, and then have to help guide the pipe as it swings into its final position.
Thankfully, Vacuworx offers a better way with heavy-duty Vacuum Lifting Systems. Vacuworx engineers and manufactures material handling equipment that uses the power of vacuum pressure to lift up to 44 000 lb. With a passionate commitment to safety and productivity, Vacuworx has incorporated features such as wireless remote operation and 360° rotation to position materials without the need for an escort on the ground. This offers a safer alternative to hooks, slings or chains and helps keep people out of harm's way. In addition, vacuum lifting allows faster load and unload cycles with less downtime since there are no slings and chains to hook and unhook. Vacuum lifting virtually eliminates damage to materials and coatings without having to take extra precautions. And the need for fewer ground personnel reduces the risk of accidents and lowers payroll and insurance costs.
"We've seen a lot of people in the oil and gas industry now requiring contractors to use vacuum lifting just because it's so much safer and faster," said Randy Hayes, Corporate Sales Director for Vacuworx. "It requires less personnel to load, unload or string pipe without having to climb on pipes and trucks and stand under the pipe, and there is no damage to the pipe coating."
Vacuworx Lifting Systems can be attached to a wide range of equipment, including excavators, backhoes, loaders, cranes, forklifts and more. "The most common host equipment is an excavator and we can attach to any brand," Hayes continued. "Until recently, the majority of our vacuum lifters have utilised a diesel engine to drive the vacuum pump. Now, with the introduction of our new hydraulic models we are able to offer an environmentally friendly alternative and help our customers save even more time and money."
Developed to meet customer requests for a cleaner, quieter lifter, the new hydraulic "H" models tap into the hydraulics of the host machine and feature the same powerful performance of Vacuworx diesel-powered systems with much lower operating costs. "It eliminates the noise generated by the diesel engine and eliminates fuel requirements, as well as any maintenance requirements for the engine. This has also allowed us to reduce the overall weight of the lifter," Hayes added.
Vacuum lifting technology doesn't damage materials or bonded coatings and eliminates the need for cribbing and spacers for pipe. Utilising Vacuworx lifting systems can eliminate costly repairs that occur when handling pipe by other methods such as straps of chains.
Vacuworx is confident that vacuum lifting equipment is helping make heavy-duty material handling safer. "Owners and workers are looking for safer and more efficient material handling solutions in all industries. The main focus of Vacuworx has always been to take care of people by offering a safer way to handle their lifting requirements. Utilising the Vacuworx line of equipment provides the operator with the confidence in knowing that he is utilising the latest technology to provide a safe work environment for himself as well as his coworkers," Hayes said.
Written by Paula Bell, Vacuworx.
Read the article online at: https://www.worldpipelines.com/special-reports/08022016/vacuworx-offers-a-better-way-to-handle-pipe-with-vacuum-lifting-systems-95/
You might also like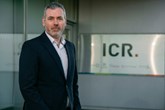 ICR Integrity announces the appointment of Ross McHardy as Group Director.