---
Global Coriolis Meters market to reach US$2.5 billion by 2024
The global market for Coriolis Meters is projected to reach a revised size of US$2.5 billion by 2024, registering a compounded annual growth rate (CAGR) of 9.2% over the analysis period. Given the high accuracy and reliability offered, Coriolis flowmeters are emerging as a chosen flow measurement technology.
The US represents the largest regional market for Coriolis Meters, accounting for an estimated 23.2% share of the global total. The market is projected to reach US$606.9 million by the close of the analysis period. China is expected to spearhead growth and emerge as the fastest growing regional market with a CAGR of 12.2% over the analysis period.
Global market for Coriolis meters continues to make strong gains globally, driven primarily by the rapidly rising demand for energy across the world and the subsequent increase in planned energy projects being established in various regions, especially in emerging nations.
In particular investments into oil and gas projects have been increasingly in developing regions of Asia-Pacific and Middle East, as governments look to address the escalating demand for energy, thus providing favourable outlook for Coriolis meters market. The oil and gas industry uses Coriolis meters for measuring mass flow of fluids. With production of natural and shale gas production rising constantly and investments into deep water projects increasing, the market for Coriolis meters is poised for growth.
With energy demand rising, the market for Coriolis flowmeters is expected to witness strong growth in the coming years. However, high cost involved in installation and calibration of Coriolis meters are the major impediments to adoption of the meters.
The US represents a promising regional market for Coriolis meters due mainly to the discovery of vast reserves of shale gas and the subsequent rise in demand for the meters in the industry. The shale gas discoveries are also positively impacting the chemical and petrochemicals segments, thus spurring demand for Coriolis meters in the market.
In Latin America, rising investments in oil and gas projects and adoption of innovation technology in the oil and gas industry are contributing to high growth in Coriolis meters market.
Read the article online at: https://www.worldpipelines.com/special-reports/04042022/coriolis-meters-global-market-trajectory-and-analytics/
You might also like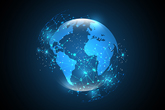 This year's COP28 President Sultan Ahmed Al-Jaber has called on global oil and gas companies to do more to achieve climate goals.