---
It is thought the worldwide virtual pipeline systems market, valued at US$1070 million in 2016, will be worth US$1821.3 million before the end of 2025. The worldwide market is expected to surge at a 6.2% compound annual growth rate (CAGR) over the course of the forecast period.
Virtual pipeline systems are orchestrated shipments of gas that are transported either overland in holders by rail or road, or by water in maritime or seaside tankers and canal boats. These systems can supply natural gas to businesses, power age plants and private clients that are either unable to gain a stake in pipeline development due to geological constrains or too small for typical LNG substantial scale carriers, but are accessible by road, rail or sea.
The core companies operating in the market are Galileo Technologies S.A., Pentagon Energy LLC, Hexagon Composites ASA, Luxfer Holdings PLC, and General Electric, among others, and are seeking to enter strategic partnerships. They are also anticipated to make extensive investments in the discovery and development of sources of natural gas.
In a report from Transparency Market Research, a market intelligence firm based in India, the following issues are addressed.
Which industry is likely to be the core revenue generator for the market?
The market for virtual pipeline systems is essentially determined by maturing pipeline infrastructure and stringent natural emanation control directions. The current worldwide pipeline industry is huge and continues to grow, yet much of the infrastructure – having been installed for some time – requires upgrading. The increasing requirement for virtual pipeline systems can be fundamentally credited to the quickening demand for transportation of vitality assets. Growing worries about the sustainability of vitality sources have influenced the petroleum energy industry decidedly. The transportation of oil and natural gas in an energetic, though safe way has never been such a critical necessity. Pipelines are an essential means of supply of energy sources; however the construction of physical pipelines is not always viable due to topography or geopolitical events. Consequently, interest has been growing in the virtual pipeline industry, and the virtual pipeline systems market is anticipated to grow quickly sooner rather than later.
Which region will be the most lucrative one for the market?
As developing nations such as China, India, and Japan work towards accomplishing a cleaner domain, they are probably going to be key consumers of flammable gas. This trend is expected to enable the Asia-Pacific region to grow at a noteworthy rate during the estimated time frame. It is also thought that the developing trend towards utilising cleaner options over non-renewable energy sources will form a vital part of the development of the territorial market. In turn, the rising demand for natural gas in the developing economies of the Asia-Pacific region is likewise anticipated to affect the global market.
How will stringent regulations be of help to the market?
Ecological enactment and direct intervention from governments and global bodies have furthered the development of the virtual pipeline systems market. The Environmental Protection Agency (EPA) has updated and executed different standards for the lessening of vehicular discharges and enhancement of the common quality and effectiveness of the powers used. As such, original equipment manufacturers (OEMs) have begun concentrating on the use of flammable gas as a fuel hotspot for substantial heavy business vehicles and light traveller vehicles. The virtual pipeline systems market has therefore grown at a substantial rate because of its adherence to the different standards and directions about carbon emanation.
Read the article online at: https://www.worldpipelines.com/special-reports/04012018/market-for-virtual-pipeline-systems-set-to-grow/
You might also like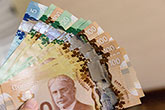 Trans Mountain Corp applies to regulators for tolls on its long-delayed 590 000 bpd pipeline expansion.