---
Julie Joly, Director of oil and gas programmes, Global Energy Monitor, USA, explains how the transition fuel myth drives the gas glut in Asia and beyond.
The idea that developing and expanding gas usage can ease the transition from coal power to clean energy isn't a new one. This belief has led to explosive gas growth throughout the world, and to a notable extent in Asia1, where the 'transition fuel' narrative has likely led to long-term dependence on a fossil fuel for decades to come.
Asia is currently at the forefront of global development for gas-fired power stations and LNG import terminals, with hundreds of gigawatts of gas capacity in development. If Asia does pursue this gas buildout, the region will likely grow vulnerable to the price swings that have become inherent in the global gas market and find it harder to transition to the renewable energy necessary to meet the global 1.5°C target. Under a gas buildout scenario, the money needed for an energy transition will already have been allocated and countries will be locked into the gas economy by those gas infrastructure investments.
Gas development grows in Asia
Global gas-fired power plants2 in development – projects that have been announced or are in the pre-construction and construction phases – increased 13% last year to 783 GW, according to GEM's 2023 Gas Glut report3. Nearly two-thirds of this capacity and cost is in Asia, where 514 GW are in development at an estimated US$385 billion, mainly in China and Southeast Asia.
According to GEM's 2022 LNG data, there were 450 million tpy of LNG import terminals in development in Asia, amounting to 66% of all global in-development capacity, at an estimated cost of US$120 billion. Globally, there were 682 million tpy import projects in development, a total estimated cost of US$165 billion. China has the biggest planned buildout with 214.9 million tpy of LNG import projects, estimated to cost US$72.1 billion, followed by India and Vietnam.
Relying on gas won't solve problems – it could make them worse
There are nearly 98 GW of coal-to-gas plant conversions or replacements in development globally, with more than 60% concentrated in Asia. Much of this trend is driven by gas' false reputation as a clean transition fuel compared to coal.
In reality, gas infrastructure contributes significantly to climate change due to methane leakages that occur during extraction and transportation. By some estimates, methane leakage as low as 0.2% puts gas' climate impact on par with that of coal, and actual leakage rates range from 3.7% to 9% or higher. Getting to a clean energy future requires addressing the misconception of gas' superiority.
Expanding oil and gas capacity also creates a costly stranded asset risk (meaning that the new infrastructure may be removed from operation before the end of its anticipated economic lifetime). This is because global energy transition targets will require many gas and oil plants to be retired before their full life span is up.
Finally, continued oil and gas expansion diverts resources away from the green energy transition, which by some estimates calls for tripling installed renewable power capacity by 2050. Coupled with the rapidly-declining cost of renewables and battery storage, as well as the increased volatility of gas prices, a move away from gas toward renewable energy is the more logical choice.
Fossil fuel dependence is a vulnerability
While energy security, increasing energy demand, and misperceptions about the best way to move forward with the energy transition seem to be driving oil and gas expansion trends, stability arguments supporting the push to increase gas usage are also weakening. The fragility of the fossil fuel system in the face of extreme weather events was on display this year, suggesting that an expansion of gas-fired plants may exacerbate energy security concerns rather than solve them. In the past several years, during critical moments when energy has been needed the most, fossil fuel generation has sometimes failed.
Variable weather patterns brought on by a changing climate have demonstrated that fossil fuel power generation is often unreliable in the face of extreme weather. This problem will only be exacerbated as the effects of climate change become more dire.
Reliance on gas can lead to financial instability
LNG price volatility is pushing countries, both inside and outside of Asia, away from LNG. For example, countries like Pakistan and Bangladesh are abandoning LNG plans, and high LNG prices have forced a freeze of plans to replace coal with LNG in a power plant in South Africa. The high costs of LNG imports have also contributed to the 'unprecedented financial crisis' facing South Korean utility owner KEPCO, according to the company's new CEO, Kim Dong-cheol. Global LNG supplies are likely to remain tight for several more years, as there won't be significant new LNG export capacity additions until the middle of the decade.
Honouring global energy commitments
The International Energy Agency (IEA) recently reiterated that there should not be any new investment in gas and that some existing gas infrastructure will have to be abandoned early in order to limit warming to 1.5°C.
Instead of following the gas trends, countries should focus on investment in renewables, which are cost competitive in most of the world and have demonstrated greater reliability in the face of extreme weather, greater price stability, and very clear environmental strengths.
Notes
1. East Asia includes China, Hong Kong, Japan, Macao, South Korea, Taiwan; Southeast Asia includes Brunei, Cambodia, Indonesia, Malaysia, Myanmar, Philippines, Singapore, Thailand, Timor-Leste, Vietnam; South Asia includes Afghanistan, Bangladesh, India, Iran, Pakistan, Sri Lanka; and West Asia includes Armenia, Azerbaijan, Bahrain, Cyprus, Georgia, Iraq, Israel, Jordan, Kuwait, Lebanon, Oman, Palestine, Qatar, Saudi Arabia, Syria, Türkiye, United Arab Emirates, Yemen.
2. While Global Energy Monitor's Global Oil and Gas Plant Tracker tracks both oil- and gas-fired power plants, less than 2% are exclusively oil-fired. As such, 'gas-fired' will often be the term defaulted to.
References
3. https://globalenergymonitor.org/report/gas-glut-2023-global-gas-power-expansion-continues-to-thwart-energy-transition/
Read the article online at: https://www.worldpipelines.com/special-reports/02112023/should-we-rely-on-gas/
You might also like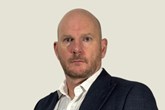 Bill Chilton has been announced as the new Diving Manager at the International Marine Contractors Association.