---
Intercontinental Exchange, Inc., a leading global provider of data, technology, and market infrastructure, has announced how it intends to implement the EU's Market Correction Mechanism Regulation (MCM Regulation) and related price cap on TTF natural gas derivatives, in time for entry into force of the regulation.
ICE Endex, based in the Netherlands and operator of the world's most liquid trading venue for TTF natural gas futures and options, plans to change its Rulebook to promote compliance with the MCM Regulation, effective 15 February 2023, subject to completion of relevant regulatory processes.
Once the MCM Regulation enters into force, the Rules of ICE Endex will forbid market participants from submitting orders to the exchange order book in TTF derivatives above the price cap when the correction mechanism is activated, unless clients are eligible to make use of the exemptions granted in the Regulation.
At the end of each trading day, ICE Endex determines and publishes settlement prices for all contracts listed on the exchange. The existing methodology and approach used to determine and publish these prices will remain unchanged to ensure that settlement prices continue to reflect fair market value of TTF futures and option contracts. This may mean that settlement prices of TTF futures and options may deviate from the price cap when it is not reflecting fair market value.
Meanwhile, ICE's extensive engagement with customers confirms that they require continued access to a market which supports them in their need to manage risk, seamlessly hedge, and access and participate in the price discovery process, regardless of the level of the natural gas price. Therefore, ICE is preparing to launch a parallel market for TTF futures and options contracts on its London-based exchange ICE Futures Europe from 20 February 2023, subject to completion of relevant regulatory processes. This will provide market participants with optionality in the event the natural gas price rises, and the risk of the MCM price cap being triggered increases.
"ICE's purpose is to create markets to allow our customers to manage their risk and we have a duty to our customers to provide solutions to the problems they face," said Trabue Bland, SVP, Futures Exchanges at ICE. "We plan to implement the MCM on TTF contracts traded from ICE Endex in a manner that will preserve the market structure as best as possible. Simultaneously, we are preparing an alternative venue in London to act as an insurance option for customers if the MCM prevents them from trading and adequately managing their risk exposure."
TTF futures contracts on ICE Futures Europe will mirror those on ICE Endex but will not be subject to the MCM Regulation and related TTF price cap. They will be physically delivered, whereby contracts held to expiry will result in the delivery of natural gas at the Dutch Title Transfer Facility (TTF) virtual trading point.
ICE Futures Europe is already home to many of ICE's natural gas markets. This includes the successful TTF 1st line contract which plays an integral role in pricing and risk management of global natural gas portfolios; ICE's UK gas benchmark NBP; ICE JKM LNG (Platts), the benchmark price for natural gas for North-East Asia; the newly listed LNG futures for North-West Europe and South-West Europe, and the German THE, French PEG, and Italian PSV Natural Gas 1st line contracts.
Read the article online at: https://www.worldpipelines.com/regulations-and-standards/30012023/ice-to-implement-price-cap-on-ttf-natural-gas/
You might also like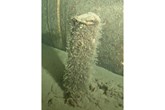 Denmark invites Gazprom to help salvage unidentified object found close to only remaining intact gas pipeline under Baltic Sea.